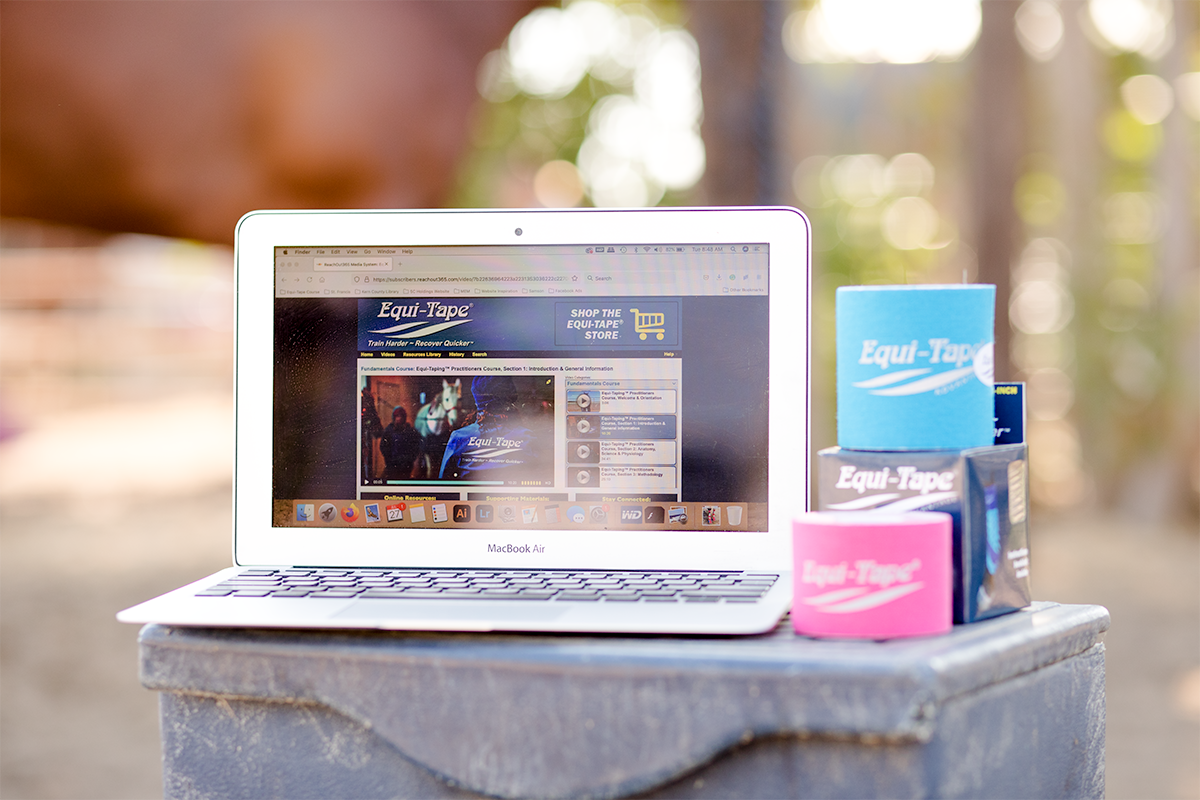 Equi-Taping™ Educational Courses
Equi-Tape® is dedicated to providing equestrians and healthcare professionals worldwide with accessible, comprehensive online educational courses. From the FREE Basics course included with the Intro kit to the intermediate Beyond The Basics course, we strive to offer education that is easy, convenient, and affordable. Our cornerstone course, The Fundamentals of Equi-Taping™, is accredited by NCBTMB, RACE, and IAAMB for 16 CEUs, and healthcare professionals have the opportunity to receive certification upon completion.
We understand that different individuals have varying levels of knowledge and experience, which is why we also offer modular courses that focus on specific areas of the horse. These courses are suitable for those who already have a base of equine taping knowledge or are ready for more advanced education.
Our popular Practical Solutions Series is designed to provide simple yet effective applications for everyday barn life. Whether you access the series individually or through a monthly subscription, we hope to inspire you to achieve your horse's goals and enhance your skills in the equestrian and equine healthcare communities.
Start Learning