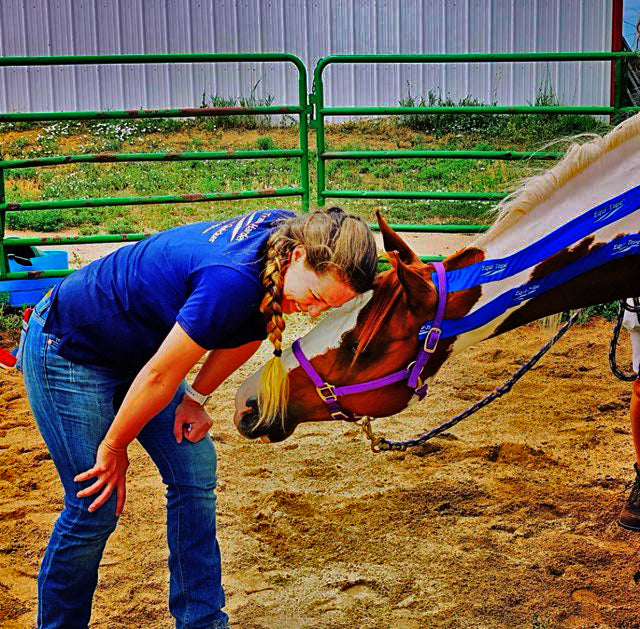 Equi-Taping™ Beyond The Basics
Original price
$79.95
-
Original price
$79.95
Dive deeper into the Equi-Taping™ modality in this intermediate-level course that will teach you 7 new applications to benefit your horse! This course is designed to be taken after the FREE Equi-Taping™ Basics course with the purchase of the Intro Kit.
Discover the world of tape and its unlimited potential in your training, care, and rehabilitation programs! Get ready to be inspired by Equi-Tape, Inc. Holding's Owner and President, Rebecca Haddock, as she shares her expertise and insider tips on how to master the art of tape applications and achieve outstanding results. Don't miss this opportunity to take your skills to the next level and unleash the power of tape!
We encourage you to have tape and surface preparation material on hand before you watch this course so you can practice right away. We recommend ordering the Intro Kit.
Multiple languages in text files include Arabic, English, German, French, Russian, and Spanish!
Included in this course are downloadable step-by-step videos and photos depicting each step. This allows you to better reproduce the applications without the need for cell service or wifi making taping easier and faster. Start today!
What is in the course:
In this follow-up course, we take a dive into the method covered in video 1 and elevate your taping skills with 7 diverse applications explored in videos 2 and 3. These applications are applicable to all horses and we'll provide tips on how to execute them with greater success. Get ready to take your horse taping to the next level!
It is recommended that you have tape and surface preparation materials available when taking the course. You may want to consider buying the Intro Kit or the Fundamentals Kit to ensure you have all the necessary materials to enhance your knowledge and abilities. 
Discover the amazing advantages of Equi-Tape®, the original and unbeatable elastic kinesiology tape for horses! Outfitted with a special fabric blend and adhesive, Equi-Tape® was created to flex and breathe along with your trusty steed. Equi-Tape® is your go-to solution for an array of daily activities, offering countless benefits that are sure to impress.
Safe, non-invasive, easy to learn
Affordable, effective, many practical uses
Great for modernizing horse care, exercise, and rehab programs
Gives you a foundation for future learning
Included in the course:
Step-by-step instruction for 7 

different taping applications

along with numerous illustrations and examples of basic and advanced tapings.
Join Rebecca Haddock, owner and president of Equi-Tape, Inc. Holding, for 60 minutes of instructor education as she guides you through the course.
3 how-to demonstration videos
Proper handling and preparation education to ensure you can create successful applications.
Learn the benefits of using
Equi-Tape®.
T
he
best
equine kinesiology tape on the market!
You can expect to spend about two hours completing the course, which you will gain immediate access to through the Equi-Tape® app. Once you have the course, you will have it for life and can pause and resume it at your convenience. This flexibility will enable you to learn at your own pace and practice your horse taping skills. You will receive practical and valuable information presented in a clear and easy-to-understand format.
*Equi-Taping® Intro Kit includes one microfiber towel, one Equi-Tape® How-To-Tape-Guide, one pair of 6.5-inch Teflon-coated scissors, and two rolls of Classic Tape. 
*Equi-Taping® Fundamentals Kit includes one microfiber towel, one Equi-Tape® How-To-Tape-Guide, one pair of 6.5-inch Teflon-coated scissors, two rolls of Classic Tape, and two rolls of Advantage Tape.