Equi-Taping™ Beyond The Basics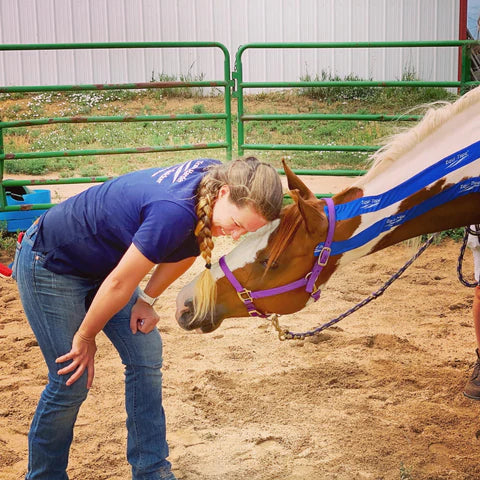 Go Beyond The Basics
Explore the Equi-Taping® modality further with this intermediate-level course that offers seven new applications to enhance your horse's well-being. To enroll in this course, you must first complete the FREE Equi-Taping® Basics course with the purchase of the Intro Kit.
Expand your knowledge and discover more advanced techniques for utilizing tape in your training, care, and rehabilitation programs. Rebecca Haddock, the Owner and President of Equi-Tape, Inc. Holding, will guide you through her expertise and provide you with valuable insights to help you achieve optimal results with these powerful applications.
Experience the power of Equi-Tape® like never before with our groundbreaking Equi-Tape® App! You can now take the course to your horse and learn how to apply this amazing tape like a pro. Get ready to practice like a champion, so make sure you have your tape and surface preparation material on hand before diving into this exciting course. Perfect your skills and take your equine care to the next level with Equi-Tape®!
Purchase the Intro Kit here or below.
Discover the incredible advantages of Equi-Tape®, the leading and most innovative elastic kinesiology tape for horses! Equi-Tape® is exclusively designed to cater to your horse's needs with a distinctive fabric blend and adhesive that flexes and breathes with your horse, providing a flawless fit. Equi-Tape® is the ultimate solution for your horse's everyday routines, offering a plethora of benefits that will amaze you!
Multiple languages in CC (closed caption) include: Arabic, English, German, French, Russian and Spanish!
Purchase the Course
Applications In The Beyond The Basics Course
SI Stabilization
By stabilizing the sacroiliac joints, you not only provide external support but also encourage the body's natural healing process.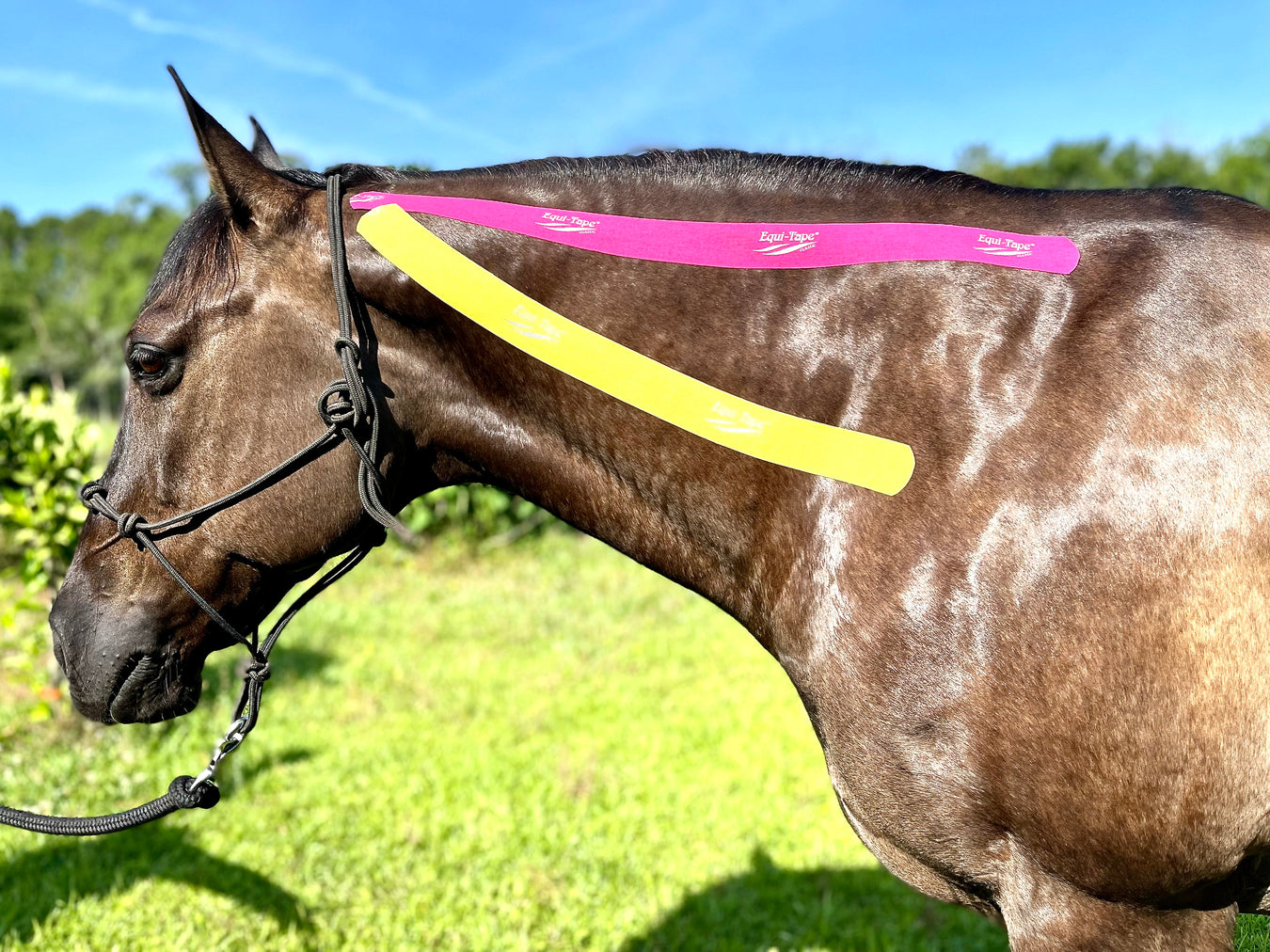 Neck Relaxation
A simple taping for horses with sore necks, help relax tense or tight muscles, and create better lateral flection.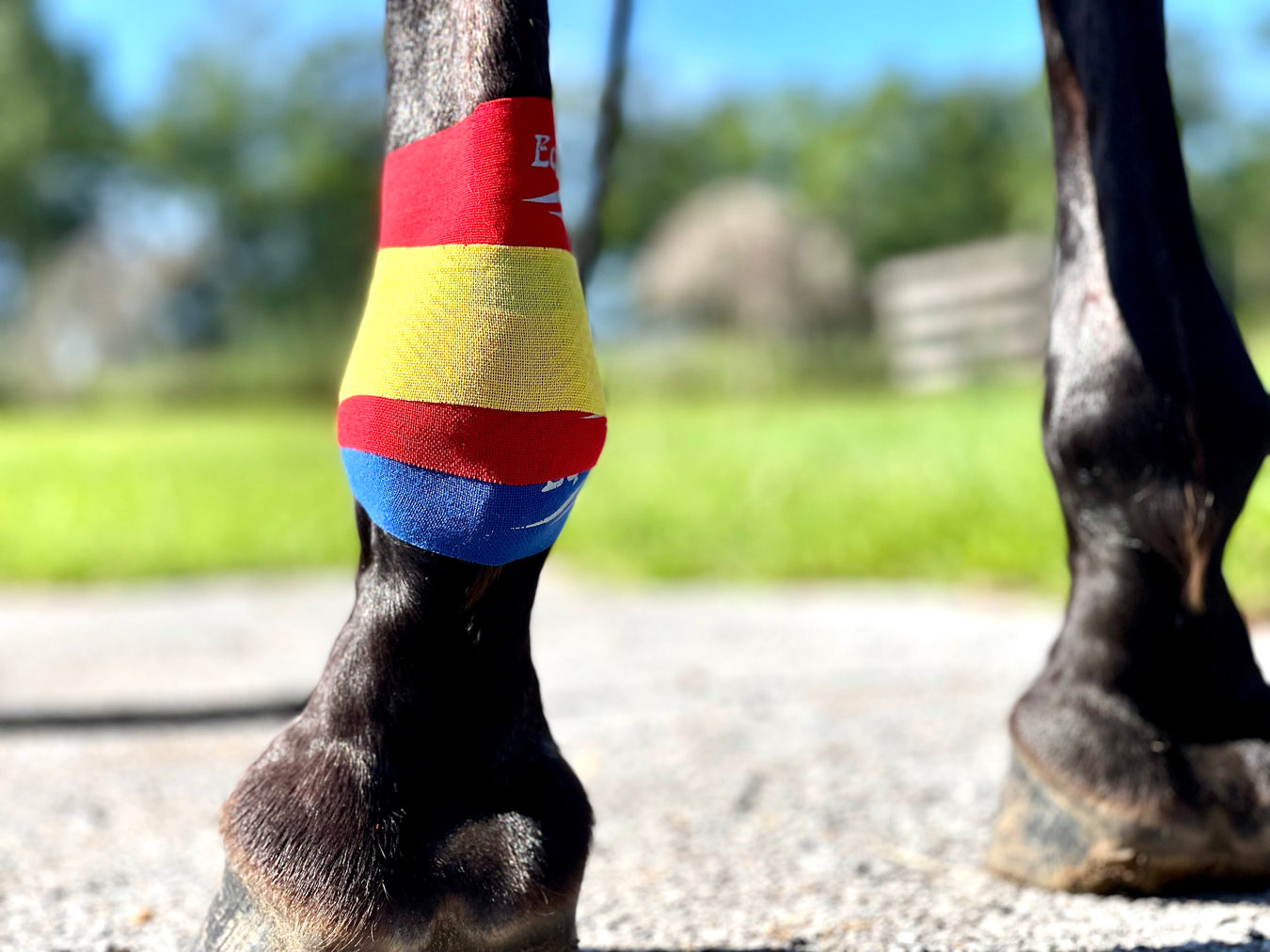 Fetlock Figure 8
A major benefit of Equi-Tape® is its ability to support joints while allowing full range of motion, making it a great modality to use for training and rehab.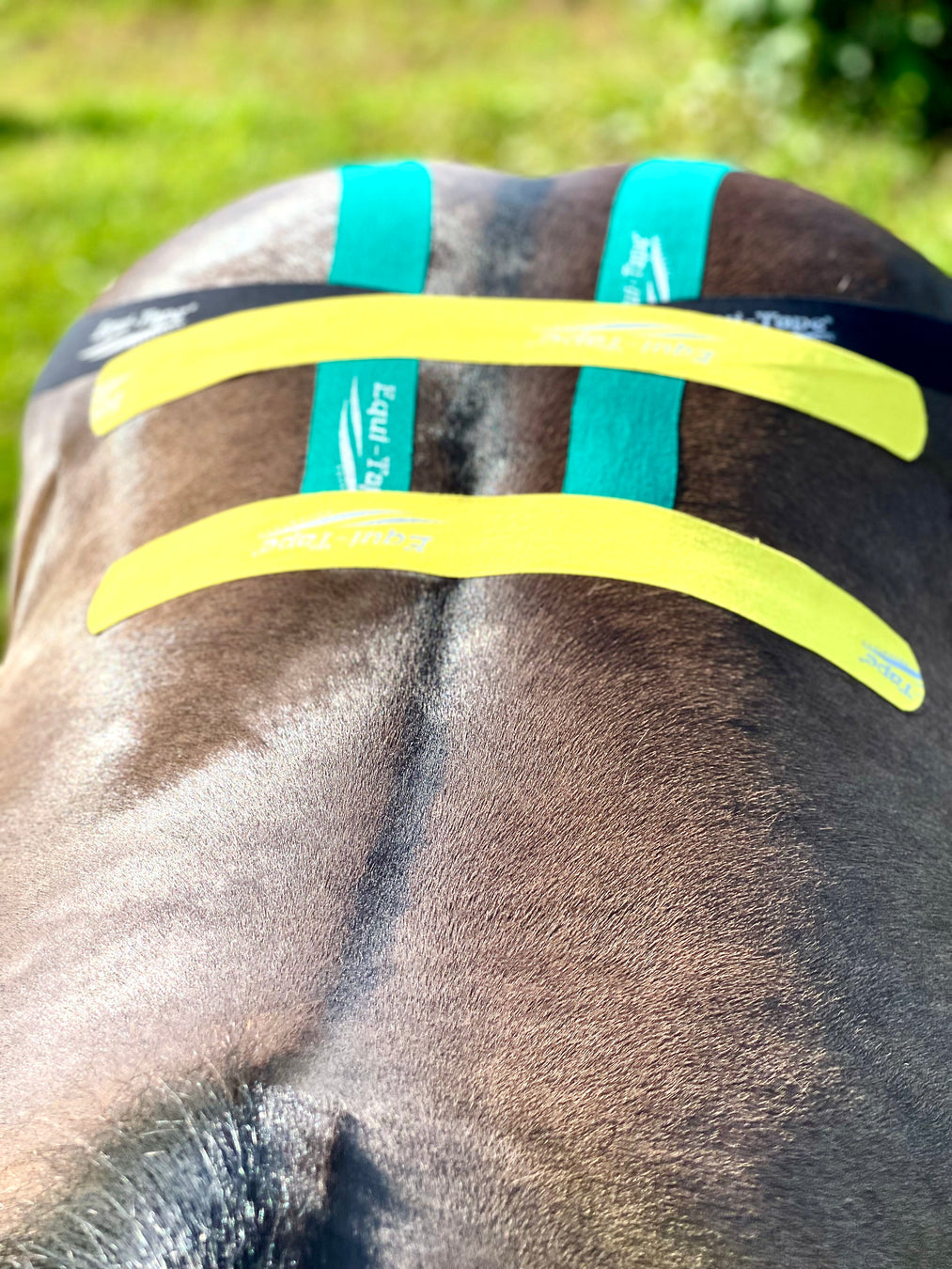 Gluteal And Lumbar Support
This is an extremely effective taping for horses who are sore over their hind end and lumbar. Great for horses who show discomfort to pressure, often as a result of exercise or training.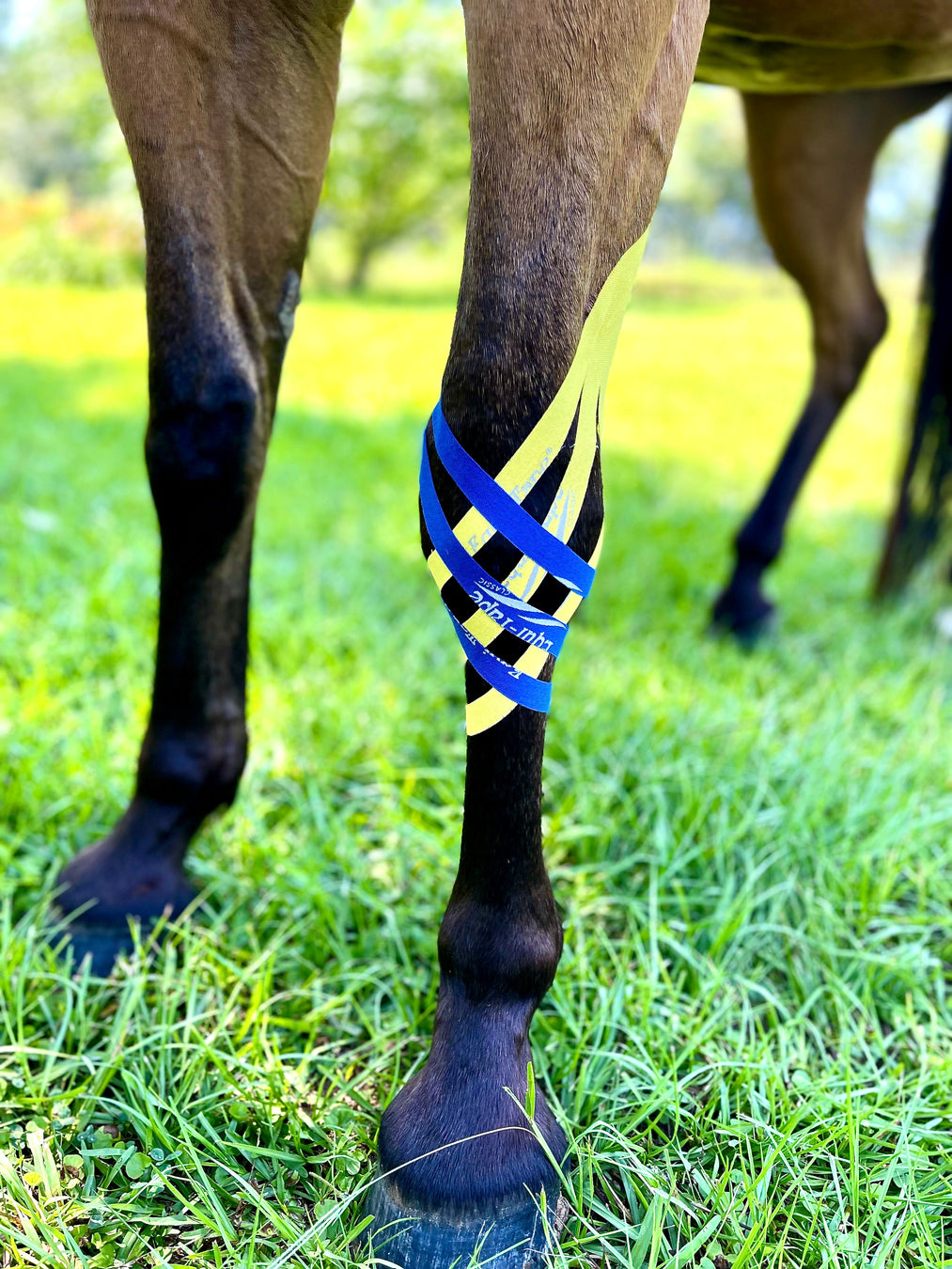 Circulation
This is a simple taping for horses with swelling and inflammation; technique can be used anywhere the horse would benefit from increased circulation.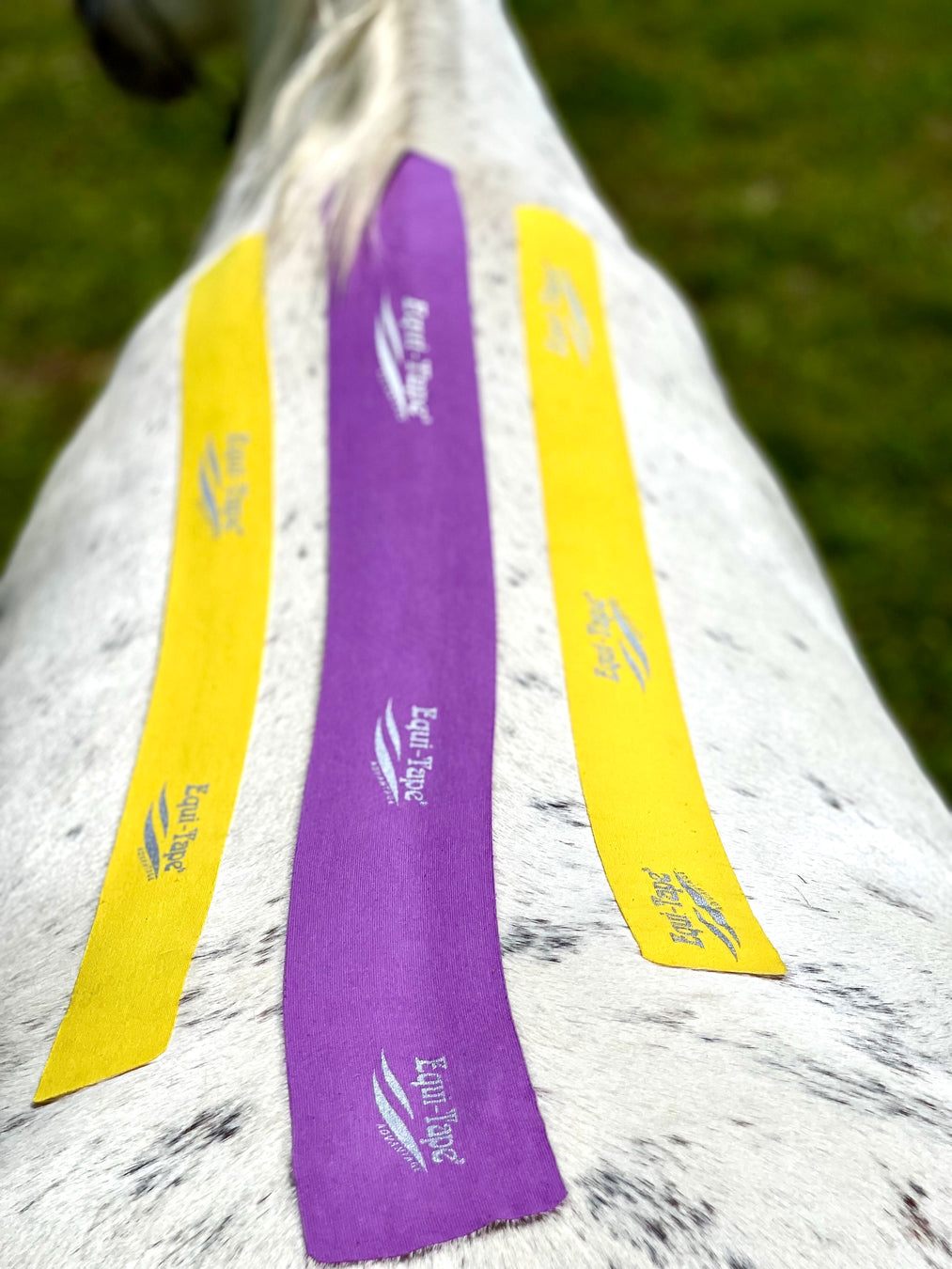 Back Relaxation And Decompress
Used for horses with sore, tight or tense backs. Can be used under tack while riding. This is a very effective taping for horses who are in work, training, or for competition.
Register For The Course Today!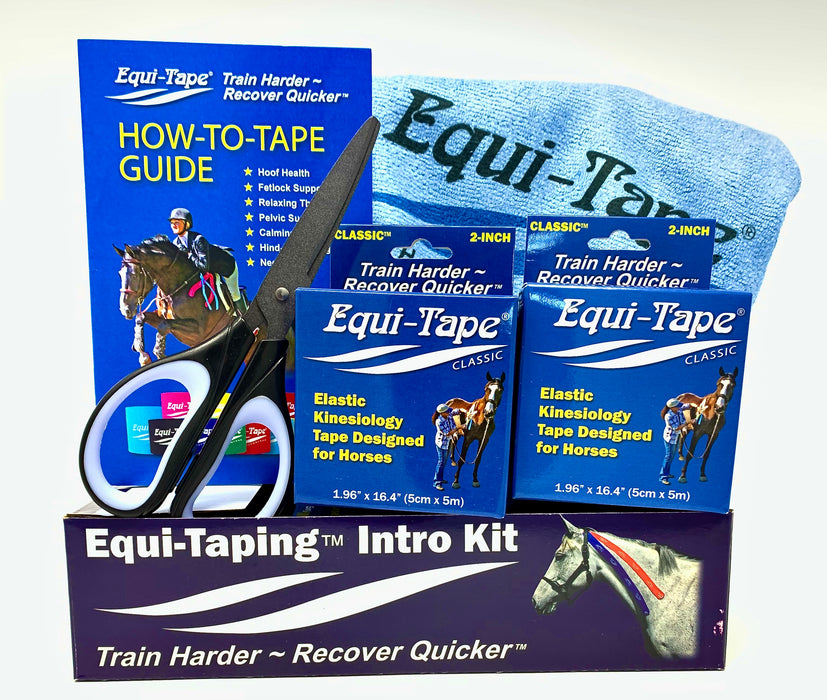 Equi-Taping™ Kit
Original price
$49.99
-
Original price
$49.99
The Intro Equi-Taping® Kit contains two rolls of Classic 2" tape (assorted tape colors, no choice available), teflon-coated kinesiology scissors, a handy How-to-Tape-Guide, and an area prep towel. This kit is a great way to introduce yourself to Equi-Taping® and contains everything you will need to start taping.
Included with the Intro Kit: the informative, easy-to-learn Equi-Taping® Basics Course for FREE!
Learn More
Interested in starting your own entrepreneurial journey but unsure what to expect? Then read up the interview with Rebecca Haddock, Owner of Equi-Tape, Inc Holding, located in Defuniak Springs, FL, USA. What's your business, and who are your customers? My business -...

Read now

In the northern hemisphere we are enjoying the spring, well mostly. We've all heard the sayings during this time of year, "fresh horse", "spooky horse", "feeling their oats", or my personal favorite… "In horse riding the number one rule is...

Read now

The hock functions to carry weight, push off the earth, and allow your horse to run, jump, turn, and play. The hock joints are such an important joint to all equine athletes, regardless of discipline. The horse's hock is made...

Read now