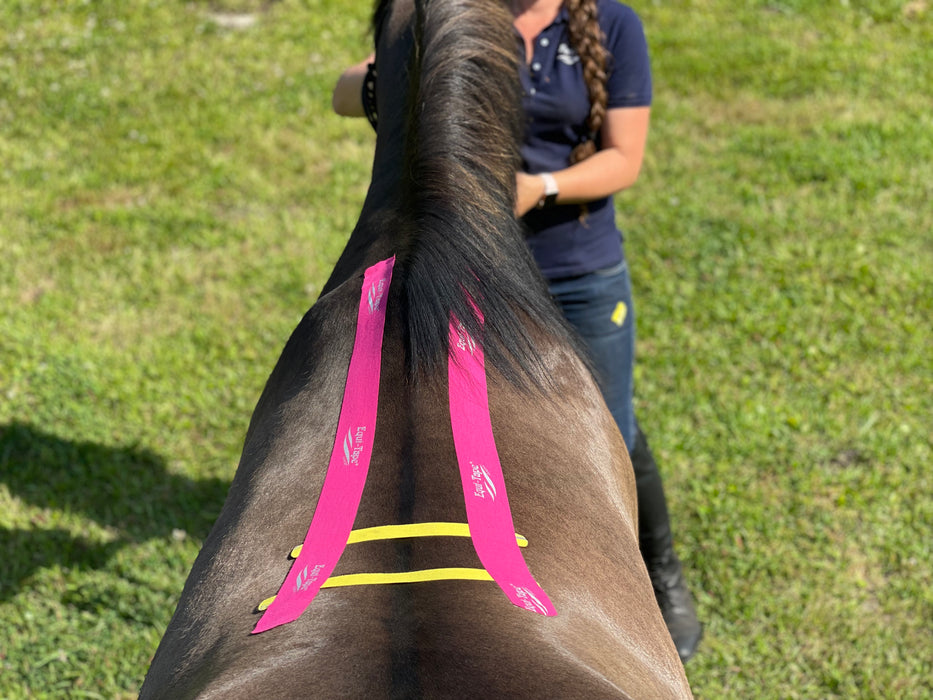 Practical Solutions À LA CARTE
Original price
$9.99
-
Original price
$9.99
Each video is sold separately. If you are interested in purchasing multiple videos please add them separately to your cart before check out.
Individual videos included in the Practical Solutions Series are now available À LA CARTE.
Videos to purchase include:

Neuro - Grounding - Calming - Breathe
Post Dental Support

Mare Support

Allergies & Bug Bites

Circulation Support

Back Massage

Pregnant Mare Support

Abscess Support

TMJ Support

Poll Support

Digestive Support

Muscle Activation

Muscle Relaxation

Clogged Eye Duct & Irritation

Immune Support

Before & After Chiropractic Support For The Back

Before & After Chiropractic Support For The Neck

Antihistamine Support

Girthy Horses

Chronic Lymphedema

Trailering  
Created by equestrians for equestrians, the Practical Solutions Series demonstrates everyday uses for Equi-Tape®. Learn simple yet effective applications using equine elastic kinesiology tape (commonly known as KT tape for horses, kinesio tape for horses, or EEKT).