The Fundamentals of Equi-Taping™ Course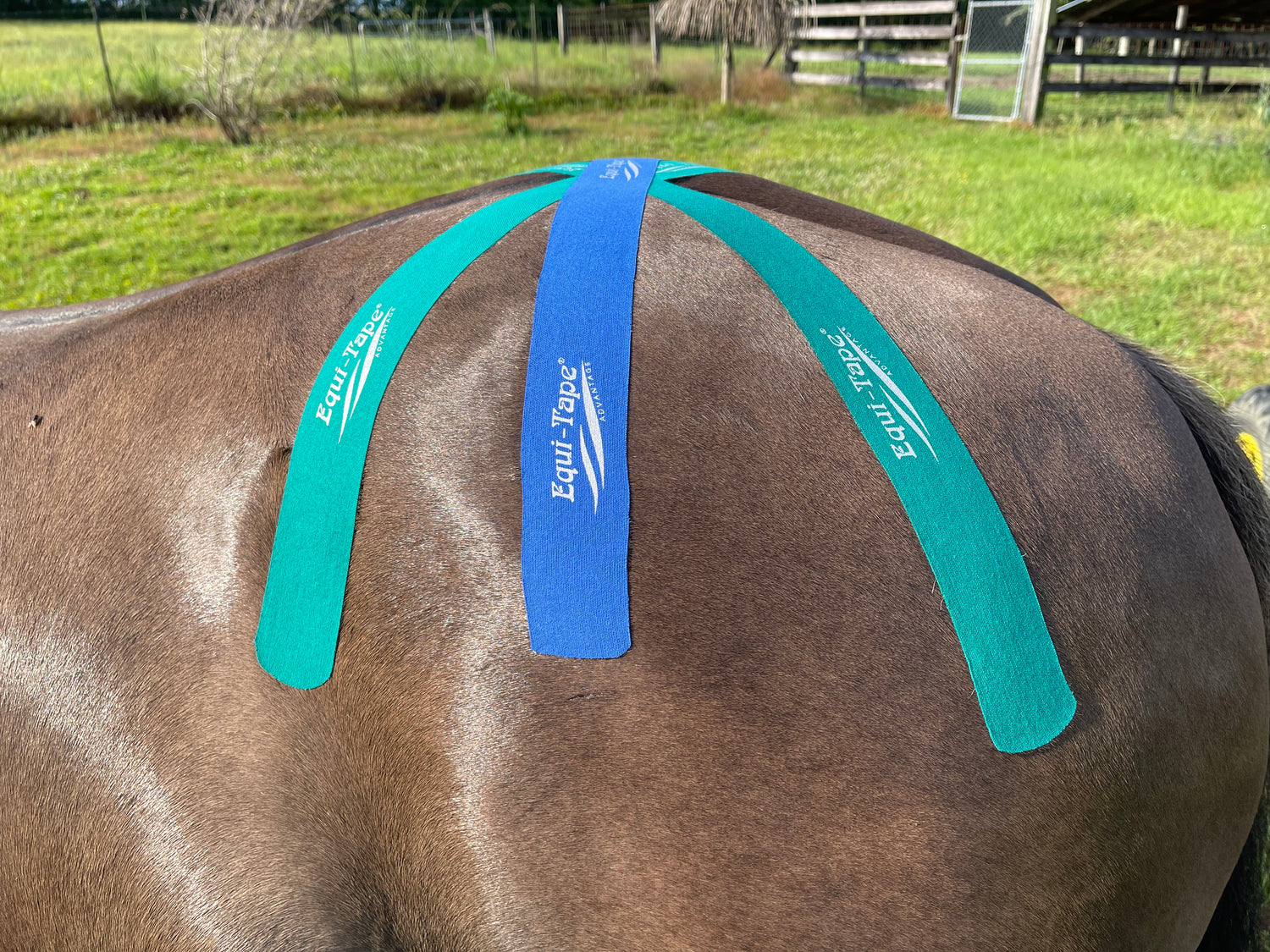 The Trademarked Equi-Taping® Methodology Course
Equi-Tape® is thrilled to offer the trademarked Equi-Taping™ Methodology Course online. This comprehensive course is now available to equestrians and equine healthcare practitioners around the world and has been evaluated by NCBTMB, RACE, and IAAMB and is accredited for 16 CEU's upon completion of the course and the certification exam.
The Fundamentals Course is an excellent training experience where students will learn the Equi-Taping® Methodology for both training and rehabilitation programs. The course instructors challenge students to learn and develop both skill and confidence to successfully tape horses.
This course is practitioner-level education. We recommend anyone interested in taking the course have a strong foundation in equine anatomy. Equine healthcare professionals have the option to become a Certified Equi-Taping® Practitioner upon the successful completion of the Fundamentals course, online exam and corresponding case studies. 
Start Equi-Taping™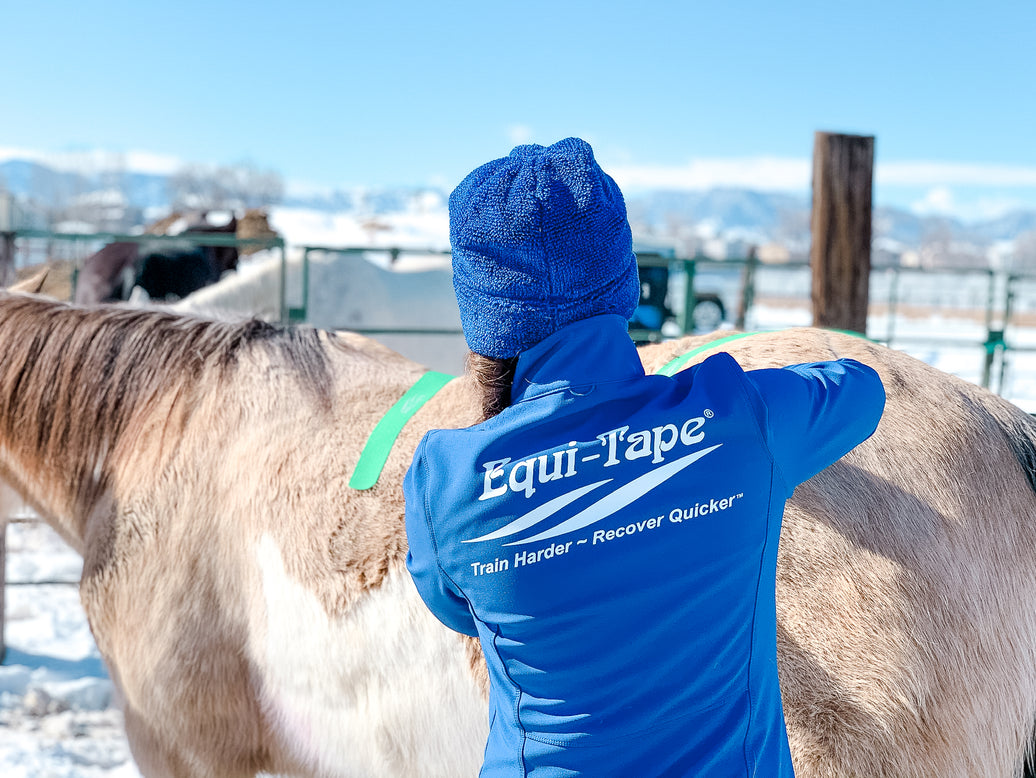 Included In the Online Course
Learn the history of Equi-Tape®, anatomy review, techniques, applications and professional tips. Knowledgeable instructors guide you through straight forward practical information, over 16 hours of education between lectures, application videos, workbook, required reading and application practice.
Downloadable digital workbook for note taking and future reference.
The science supporting Equi-Taping® applications including equine anatomy, physiology and movement.
Equi-Taping® Methodology - Guidelines which allow you to choose appropriate techniques to achieve successful applications. 
Benefits / Uses - Expand your thinking of what's possible when you learn the benefits and uses. You'll learn how to tape pretty much any horse in any situation safely.
Exclusive techniques and protocols - As the creators of the modality we are constantly creating new techniques and protocols to help all horses.
11 lectures in video form.
Text script in many languages.
Step-By-Step downloadable videos and still images making reproducing the applications easier, no wifi or cell service required.
PDFs of the slides in the lectures makes learning the material easier for all learning styles.
Monthly coaching calls designed to mentor you. Once a month students can join a zoom call with owner Rebecca Haddock. They discuss the modality science and protocols. You can ask questions about case studies and get help with any horse you are currently working on. This is a great opportunity of mentorship and personalized education.
Get Certified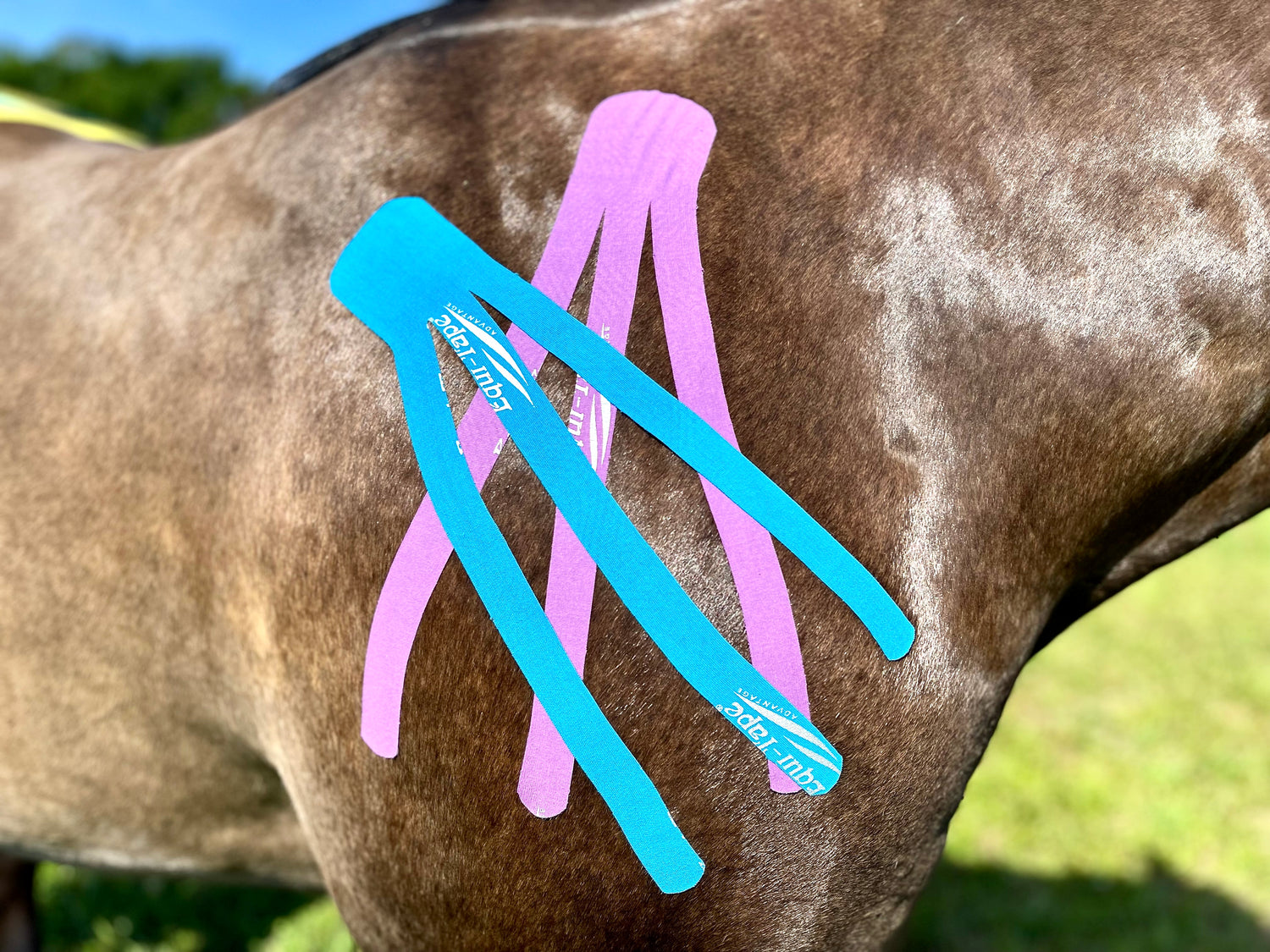 Additional Benefits Include
Practitioner level education taught in a comprehensive informative online course. Beneficial for professionals and non-professionals.
Non-professionals will gain confidence to safely and effectively tape horses.
The course will prepare equine healthcare practitioners to successfully integrate Equi-Taping® into their training, rehab and prevention management programs.
Equi-Taping® Practitioner Certification for equine
healthcare professionals will be available upon completion of this course, exam and case studies.
Equi-Taping® (Kensio Tape Certification) courses are training programs designed to teach individuals the skills and techniques necessary to properly apply kinesiology tape to different areas of the body. These courses may be offered in-person or online and are typically taught by experienced instructors who are knowledgeable in the field of kinesiology taping.
Benefit Your Program