Equi-Tape® Education Modules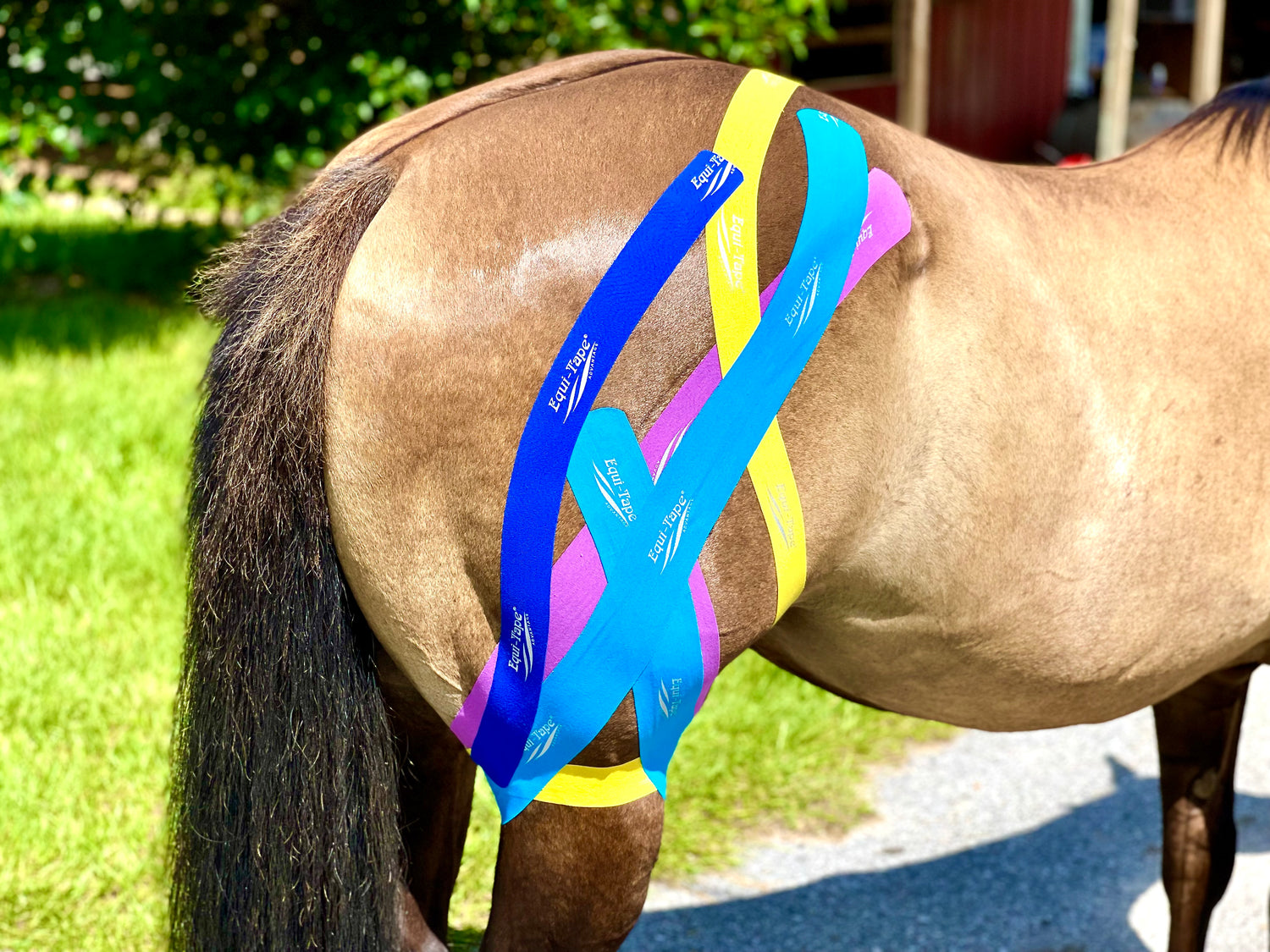 The Equi-Tape® Module Subscription
Get ready to revolutionize your equine taping game with the highly-anticipated Equi-Tape® Module Subscription! This amazing package includes all the modules and applications you need, plus downloadable step-by-step videos and pictures that make each application a breeze. And the best part? You can take it all with you on-the-go by downloading the NEW Equi-Tape® App from Google Play or the App Store. Don't wait – purchase the Module package from the website today and get ready to take your equine care to the next level!
Subscribe Today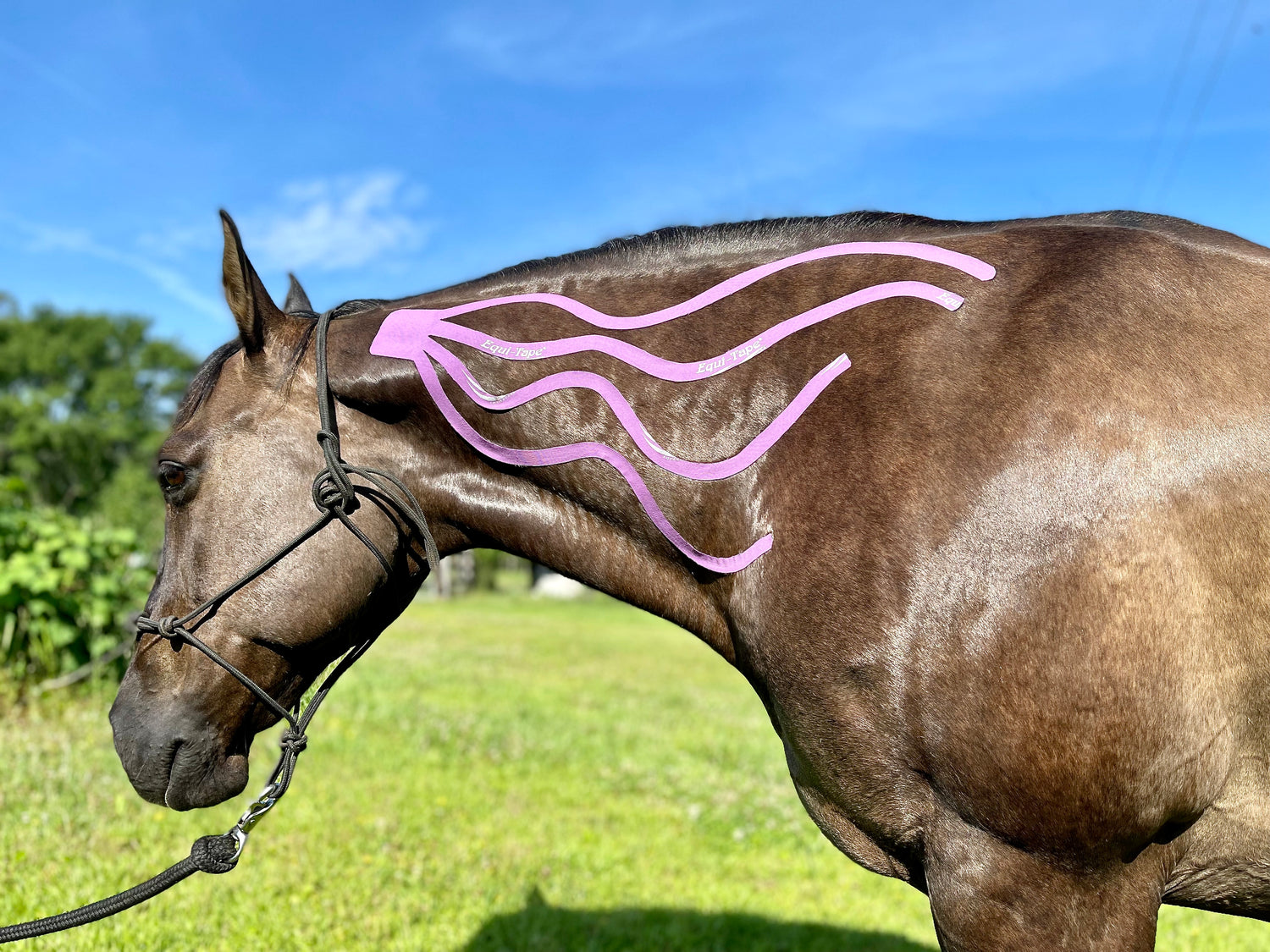 Module: Fascia
Your horse's health and performance are crucial, and there's an incredible solution available! Equi-Tape® offers innovative and effective applications that can promote healthy fascia, aid in recovery from overwork or trauma, and enhance your horse's mobility and range of motion. It's myofascial release for horses. Discover the groundbreaking benefits of Equi-Tape® today!
Single Strip: Promote healthy fascia in muscles and fascia lines.
Fascia Wave: Addresses muscle health and trauma recovery.
Fascia Chain: Advanced technique to address specific fascia lines.
Learn More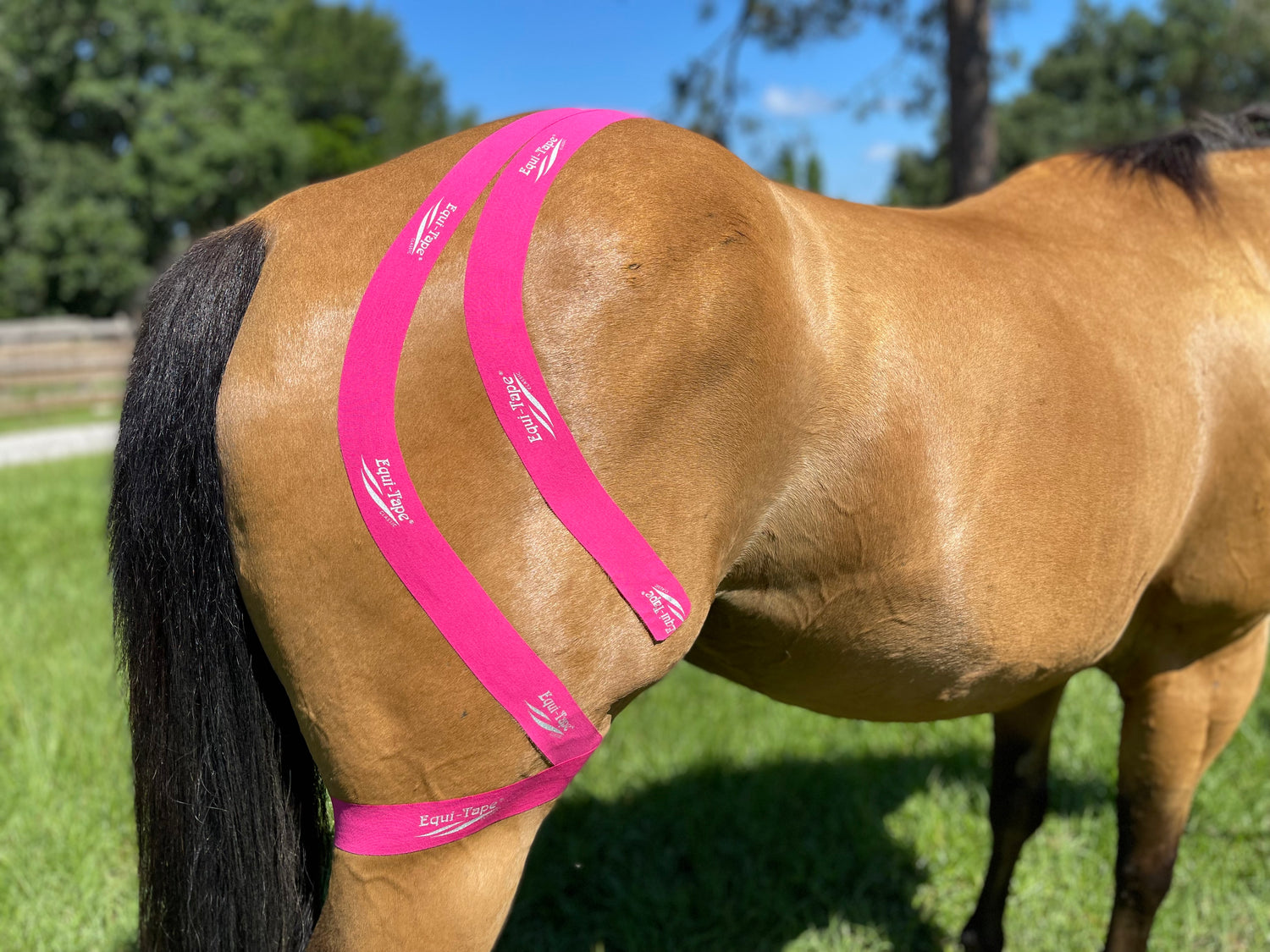 Module: The Stifle
Get ready to discover the incredible complexity and hard work that goes into one of the most important joints in the horse's body - the horse stifle joint! With this module, you'll gain a deep understanding of the anatomy and biomechanical function of the stifle joint, as well as learn practical ways to support it. By implementing these techniques, you'll not only prevent injuries, but also improve performance and build strength. Get ready to take your horse's health and performance to the next level!
Lower Joint Support: Promotes stability and muscle development.
Patellar Ligament: Stabilization and overall joint support.
Lateral & Medial: Full lateral and medial support of the stifle joint for training and rehab. Great for horse stifle joint injuries.
Learn More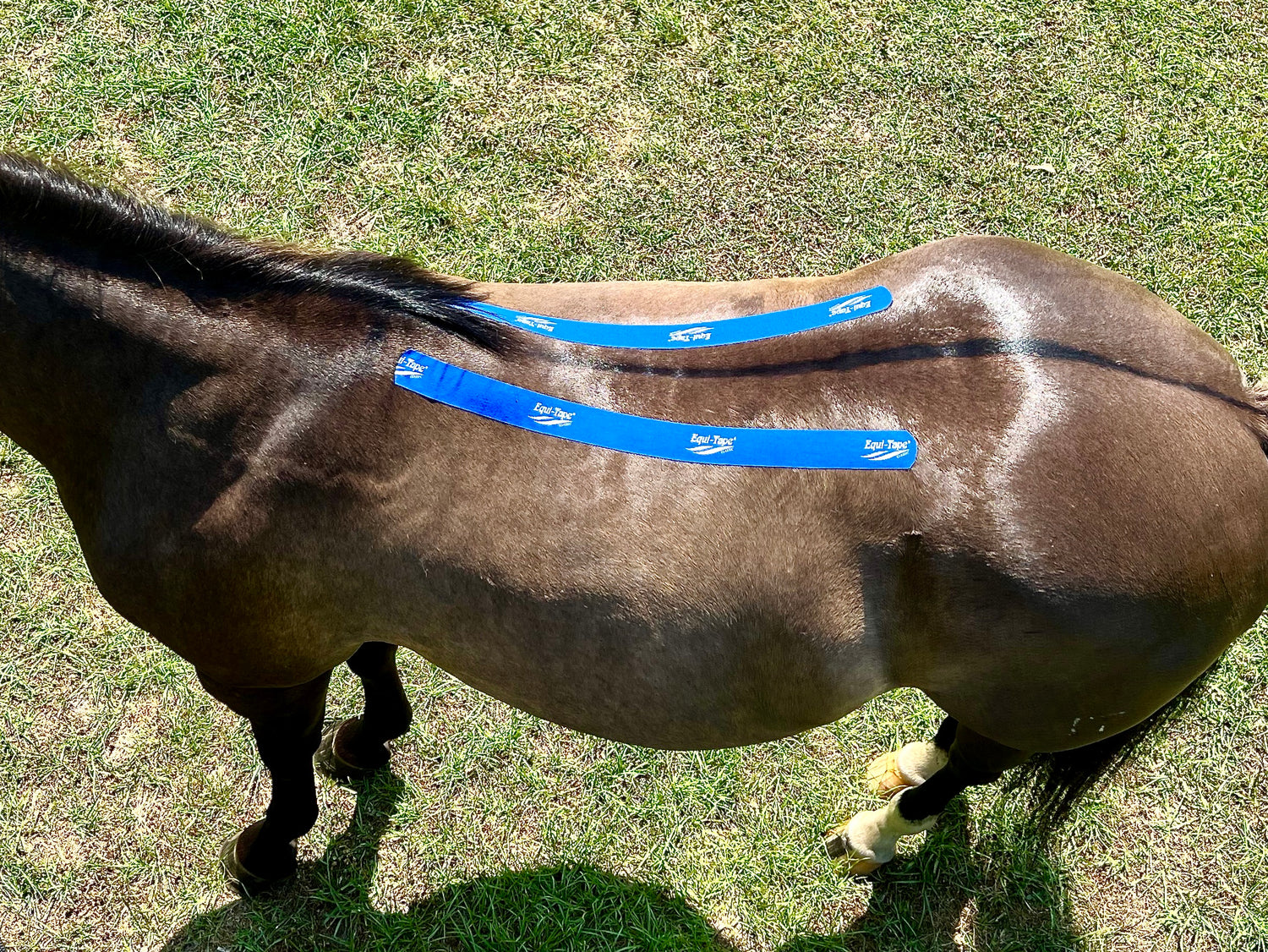 Module: The Back
Discover the secret to unlocking your horse's full potential - a back application! Explore the intricacies of your horse's back and how to effectively tackle common issues to give your equine companion the ultimate advantage. Whether it's training, care, or rehabilitation, these techniques can be applied at every level to take your horse to new heights of success.
Muscle Relaxation: Muscle relaxation and general wellness application.
Athletic Support: Athletic support for stability and injury prevention.
Advanced Support: Advanced support for rehabilitation from issues like kissing spines.
Learn More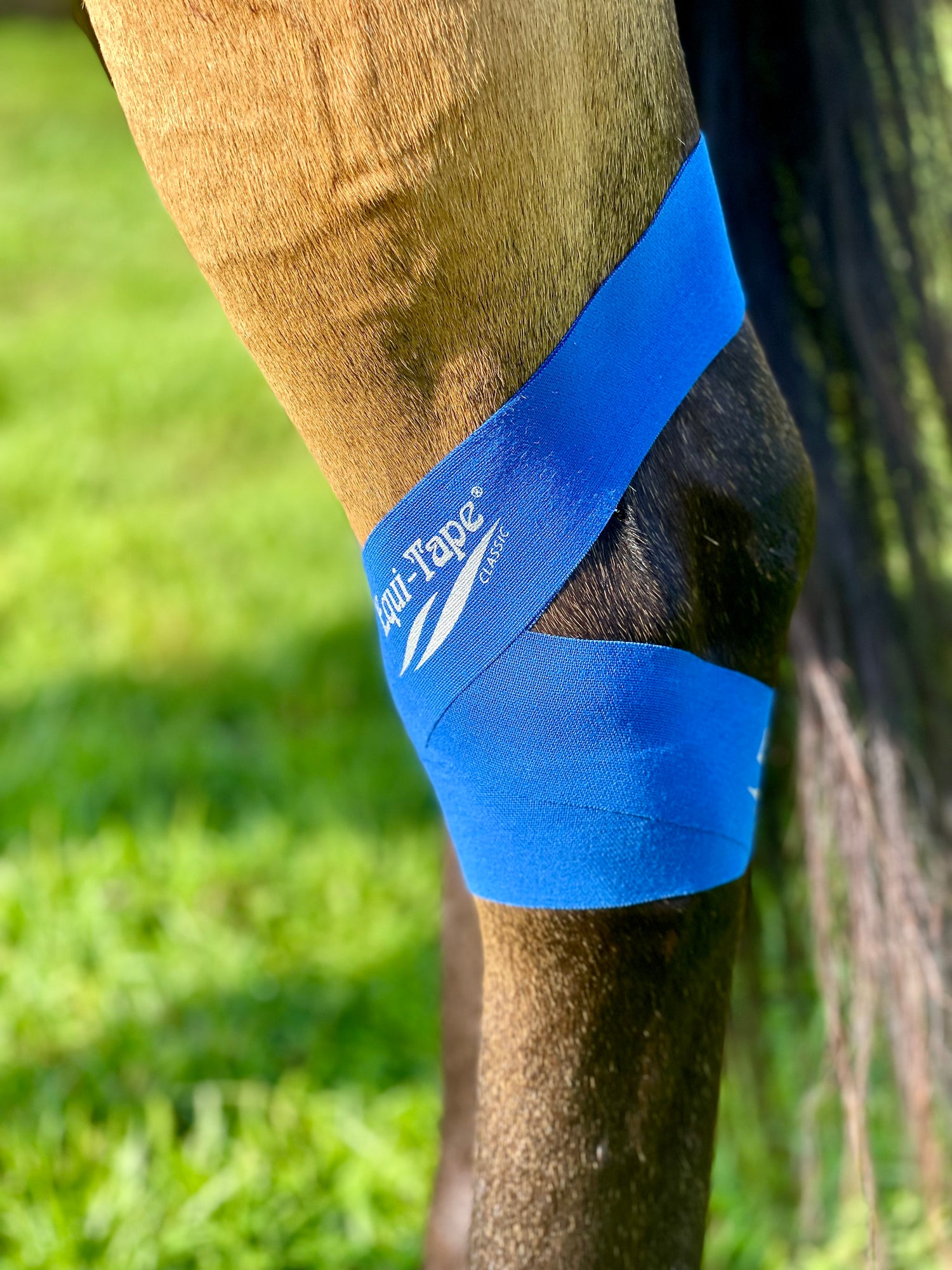 Module: The Hock
Get ready to revolutionize your understanding of the horse hock joint with the incredible Hock Module! Discover the ins and outs of this crucial joint's anatomical function, as well as how to prevent injuries and speed up healing time. We'll delve into the most common injuries and provide expert guidance on how to best support your horse's hock for optimal performance.
Basic Support: Basic support for rest days, horses that are not currently in work, and pre-farrier visits.
Moderate Support: Moderate support for athletes, injury
prevention, or post-hock injections.
Full Support: Full support application for high-impact
athletes and horses in rehab. Great for issues like bog spavin in horses, capped hock, horse hock injuries.
Read More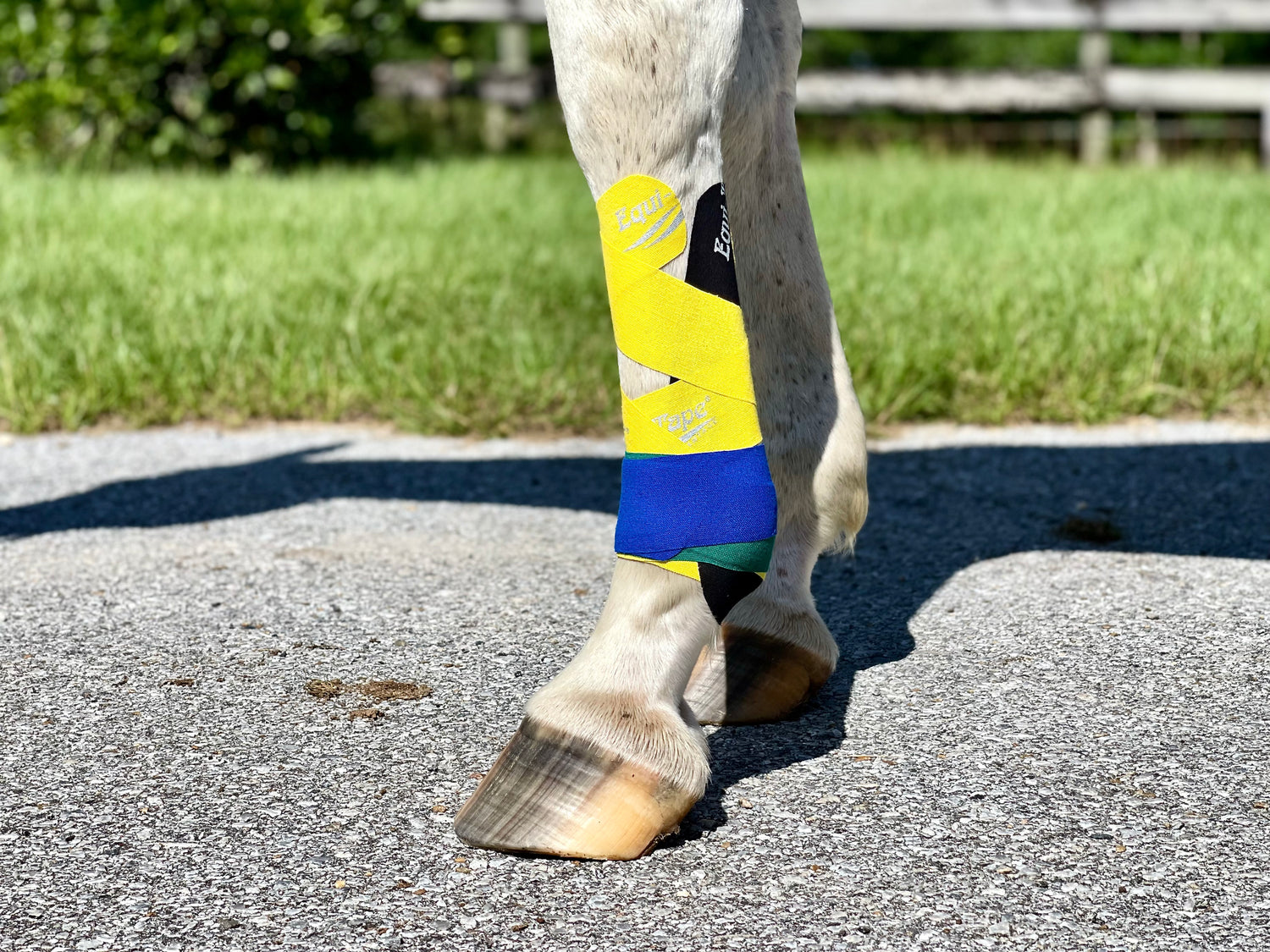 Module: Lower Legs
Discover the secrets to optimizing your horse's lower leg strength and resilience for any training and recovery scenario. This comprehensive module will equip you with in-depth knowledge of the anatomy, circulation, and common issues affecting the lower leg. You'll also gain valuable insights on injury prevention, performance enhancement, and biomechanical support techniques that can help reduce pain, accelerate recovery, and boost your horse's leg's overall health. Plus, you'll learn when and how to tape, as well as rehabilitation protocols that can help you achieve your goals faster and more effectively. Get ready to unleash your horse's lower leg's full potential!
Athletic Support: All-around support.
Suspensory Support: For athletes and rehabilitation of most lower leg injuries.
Collateral Ligament: CL injury support for P3 and P2.
Contracted Tendons: Corrective support for contracted tendons.
Learn More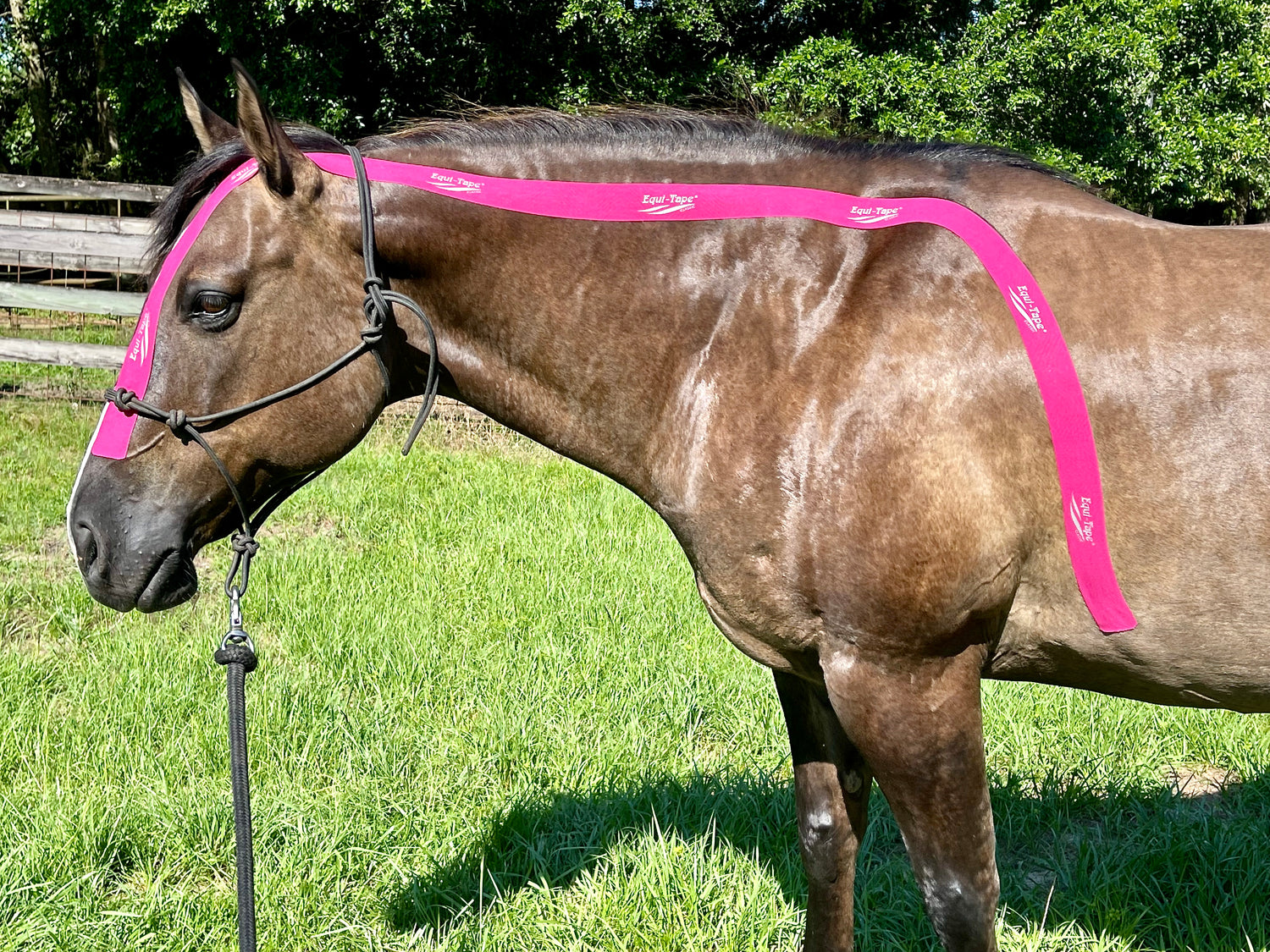 Module: Connections
Achieving balance,
collection, and optimal performance is the foundation of any successful equine endeavor. With Equi-Tape® applications, you can elevate your horse's training, conditioning, and rehabilitation to a whole new level! Whether you're a beginner or an experienced rider, you'll love how Equi-Tape® helps create a soft, supple, and rounded body. Join us now and discover the magic of Equi-Tape®!
Hind-End to Core – Connects
the hind end to the core to encourage the horse to use its hind end more.
Front-End to Core – Connects
the head and neck to the core, encouraging a softer mouth, and more willingness to lift the front end.
Thoracic Sling – Help
strengthen the thoracic sling and create better self-carriage.

Shop Now
Learn More
Interested in starting your own entrepreneurial journey but unsure what to expect? Then read up the interview with Rebecca Haddock, Owner of Equi-Tape, Inc Holding, located in Defuniak Springs, FL, USA. What's your business, and who are your customers? My business -...

Read now

In the northern hemisphere we are enjoying the spring, well mostly. We've all heard the sayings during this time of year, "fresh horse", "spooky horse", "feeling their oats", or my personal favorite… "In horse riding the number one rule is...

Read now

The hock functions to carry weight, push off the earth, and allow your horse to run, jump, turn, and play. The hock joints are such an important joint to all equine athletes, regardless of discipline. The horse's hock is made...

Read now