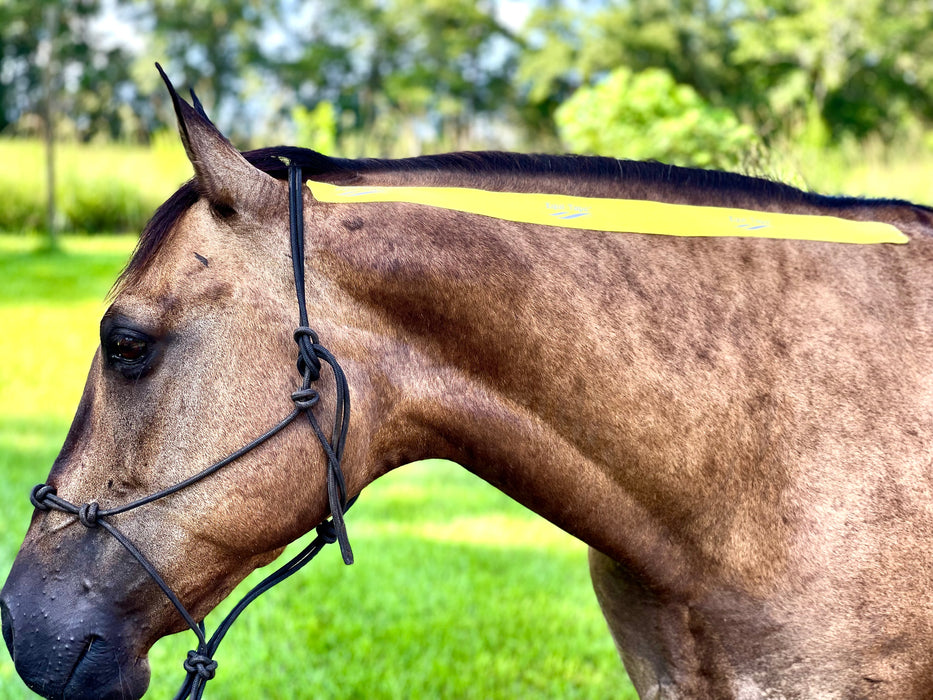 Module: Fascia
Original price
$35.00
-
Original price
$55.00
Each module level is sold separately. If you are interested in purchasing all modules please add them separately to your cart before check out.
Did you know that fascia plays a crucial role in your horse's overall health and performance? Equi-Tape® can provide your horse with effective and innovative applications that promote healthy fascia, aid in recovery from overwork or trauma, and enhance mobility and range of motion. In addition, the Fascia modules are designed to educate equestrians and healthcare professionals at all levels, allowing you to expand your knowledge in areas that interest you.
Please note that each module level is available for individual purchase only. If you wish to purchase all modules, kindly add them separately to your cart before checking out. Please be informed that these modules are for educational purposes only and do not come with any physical products.
Equi-Tape® has been dedicated to developing innovative and efficient techniques to stimulate the deepest layers of fascia. It is just like a manual myofascial release massage for horses without all the physical work from the massage therapist. The levels of application are structured in a progressive manner, increasing in both complexity and education. It is recommended to follow the order of these levels for optimal results.

Single Strip: Single Strip application designed for both muscle and fascia lines.
Fascia Wave: The Fascia Wave application is designed for muscle and trauma.
Fascia Chain: The Fascia Chain application is designed for fascia lines.
Get ready to take your horse's performance and healing to the next level with Equi-Taping®! In each module, you'll find a short video that focuses on a specific Equi-Taping™ application, anatomy, and protocols. And the best part? You'll be able to achieve these specific applications in less than 30 minutes!

But that's not all! With bonus materials like surface preparation videos, techniques videos, an FAQ and answer video, educational articles, and a PDF of Equi-Taping® Basic Rules, you'll have everything you need to become an expert in no time.

And the icing on the cake? The modules are available in multiple languages, including Arabic, English, German, French, Russian, and Spanish!

But that's not all! With Equi-Taping®, you'll learn how to promote healthy fascia, improve your horse's ability to perform, heal faster, move better, and feel his best. The technique you'll learn in level one will give you the ability to benefit your horse's fascia right away and prepare you for more advanced education.

And once you've completed level two, you'll be able to help working horses move better and rehabbing horses heal faster! Level three is an advanced application for use by equestrians and healthcare professionals, designed for entire fascia lines to help improve athletic ability, help the whole body heal faster, and help restore the full range of motion.

Equi-Tape® applications can be used in conjunction with other modalities, such as laser, massage, or chiropractic, to enhance and extend their therapeutic benefits. So what are you waiting for? Join the Equi-Taping™ revolution today!

Application Advantages

Imagine a world where your horse can train more efficiently, recover quicker, and perform at their absolute best. This world is possible with our revolutionary product that relieves tight, sore muscles associated with training, supports ligaments, tendons, and joints to help prevent injuries, and increases suppleness, flexibility, and strength. Our product is designed to take your horse's athletic performance to the next level and extend the effects of other treatments such as chiropractic, physical therapy, acupuncture, laser, PEMF, massage, and more. Say goodbye to mediocre performance and hello to excellence with our game-changing product!