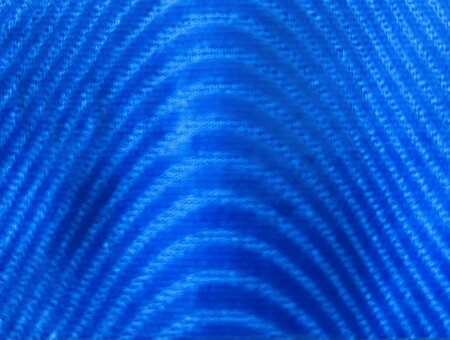 The Importance of Design & Construction of Equi-Tape®
Equi-Tape® is a specially designed tape that takes into account the unique characteristics of a horse's skin, anatomy, physiological systems, athletic ability, and lifestyle conditions. The construction of this tape is such that it has the right amount of strength, stretch, and adhesive properties, which ensures that it can deliver effective results while also guaranteeing the safety and comfort of the horse during all rehabilitation and training scenarios.
When comparing Equi-Tape® to other tapes like kinesiology tapes, athletic tapes, and tapes that purport to be for animals, Equi-Tape® stands out as the superior choice. This is because Equi-Tape® is specifically designed to meet the needs of horses, whereas other tapes are often generic and not tailored to the unique requirements of these animals.
It's important to be aware that not all tapes marketed for animals are safe or effective. There are some brands that can lead to negative outcomes, which can harm the health and well-being of your horse. To prevent such unfortunate incidents, it's crucial to be able to recognize brands that are dependable and trustworthy when it comes to equine tapes.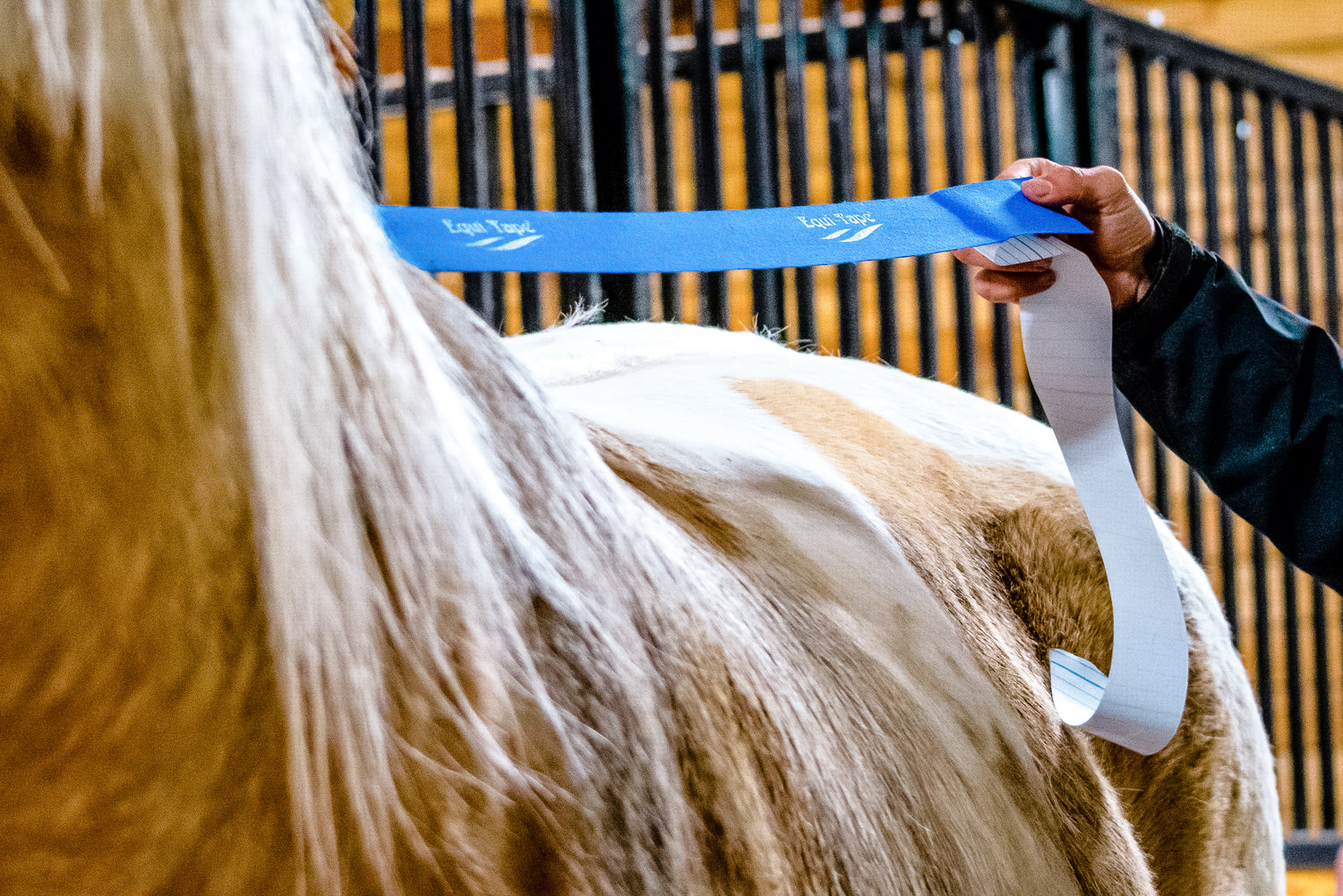 Strength
When it comes to using tape on horses, the tensile strength of the tape plays a crucial role in determining its effectiveness. The tape needs to be sufficiently strong to provide support to the horse's joints, while also being flexible enough to allow for natural movement. Additionally, it should be able to give or "tear" in situations where the horse needs it to, without causing any discomfort or harm. Equi-Tape® has been specifically designed with these requirements in mind. It boasts a high tensile strength that can effectively support the massive joints of a horse. At the same time, it has been engineered to give way in case of incorrect application, ensuring that it poses no risks to the animal's well-being. As a result, Equi-Tape® has earned a well-deserved reputation for being a safe and reliable choice for horse owners and trainers alike.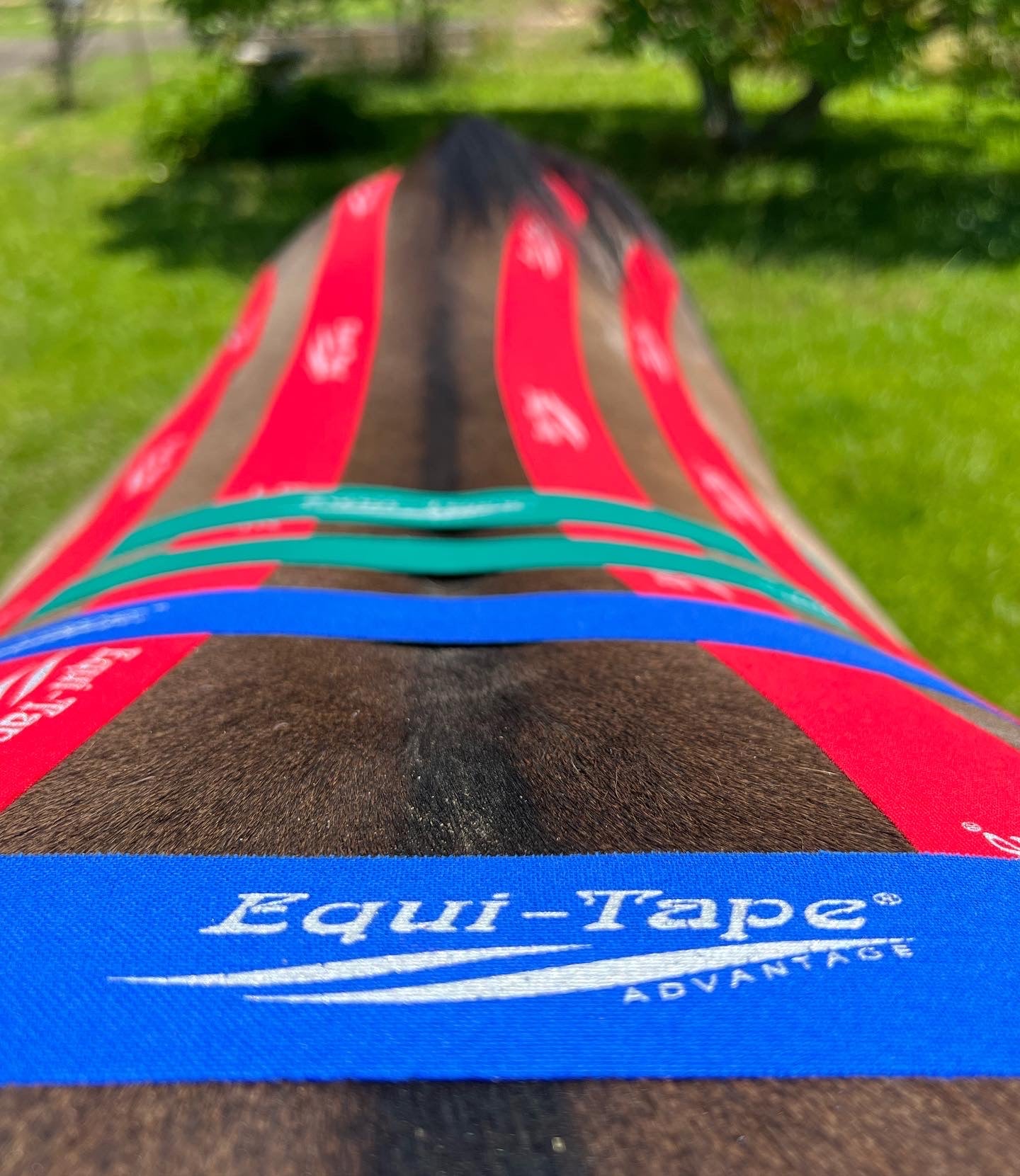 Material and Stretch
Equi-Tape® is a superior product that is carefully crafted using a blend of cotton and nylon Spandex fabric. We prioritize the use of cotton as the base material for our tape because of its natural and breathable properties, which are essential for the horse's skin to remain healthy and irritation-free. Unlike tape brands that use 100% synthetic materials, Equi-Tape® ensures that the tape breathes, thus preventing bacterial growth between the tape and skin that can cause skin irritation.
Our unique nylon material is woven with cotton to achieve the ideal stretch-to-tensile strength ratio, which enables it to stretch and recoil while the horse is in motion. The stretch is a crucial factor in determining the efficacy of the application. When using kinesiology tape on a horse, it is essential that the tape stretches with the horse. The horse's large muscles can expand to more than twice their length, making it imperative for the tape to be able to stretch accordingly. Equi-Tape®'s stretch capabilities are unparalleled, and they are specifically designed to meet the horse's needs.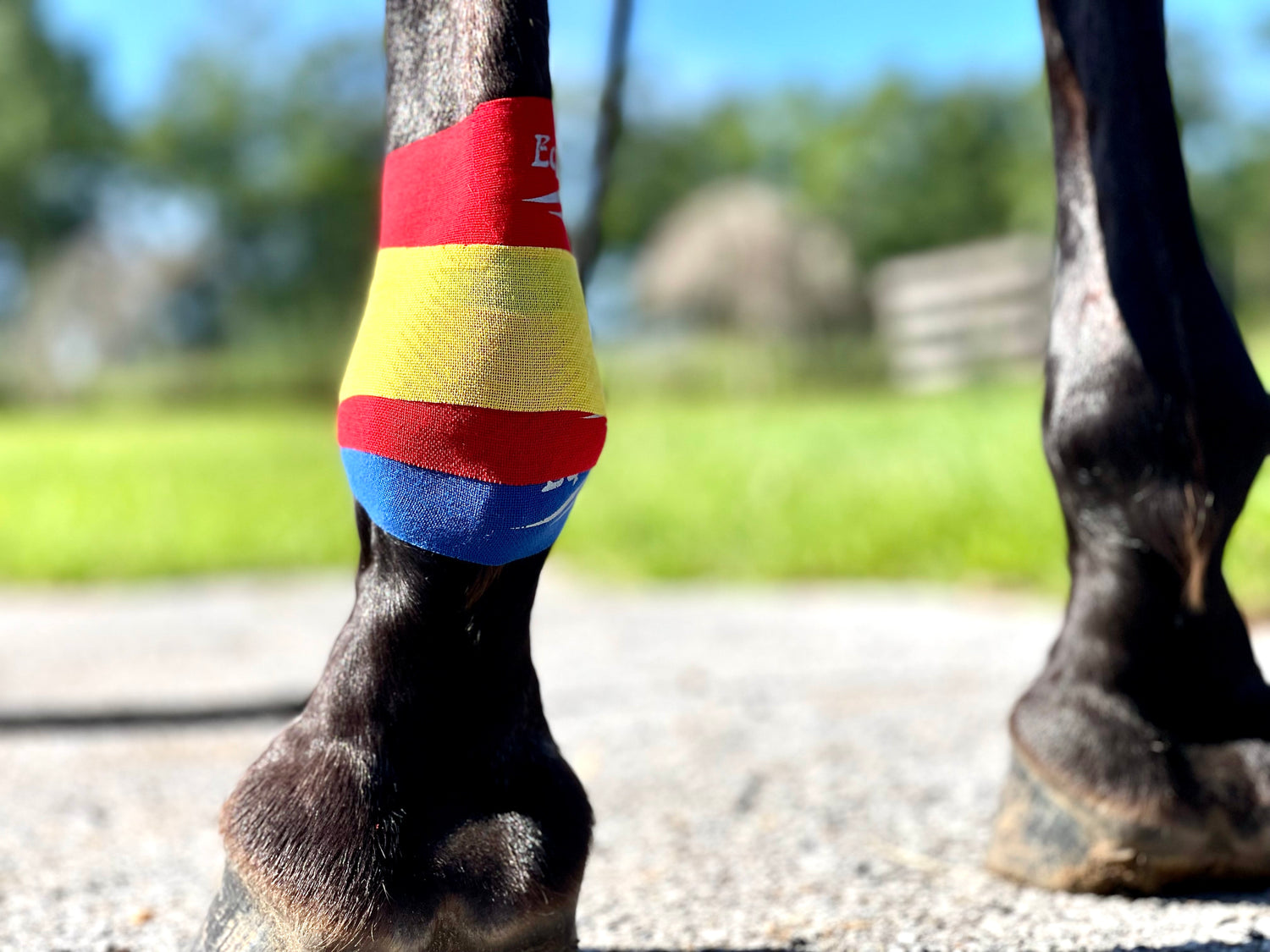 Adhesive
Equi-Tape® utilizes medical-grade adhesive that is ideal for post-operative care or for aiding horses in their recovery journey from injuries. The adhesive is latex-free, ensuring that it is safe to use for the horse. One of the most distinctive features of this adhesive is its wave pattern, which allows the horse's skin to breathe while ensuring that the application lasts for a long time. Despite its strength, the adhesive is designed to let go if applied with too much stretch, as the priority is to not interfere with the horse's movement. When applied correctly, the adhesive of Equi-Tape® will far outlast its recoil ability, making it a reliable and durable option for horse owners and caretakers.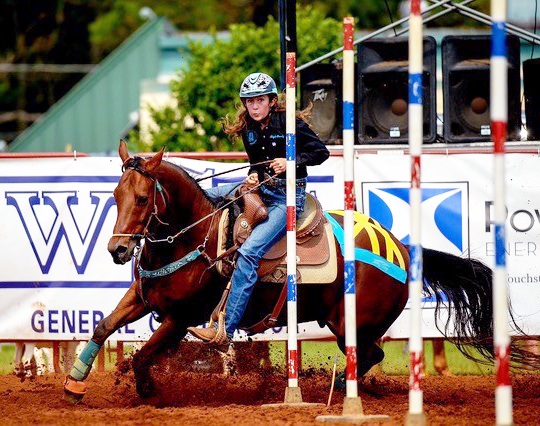 Equine Anatomy vs. Human Skin
Equi-Tape® is a specialized tape that is specifically designed to adhere to a horse's hair, rather than human skin. This is because horses have far more nerves and receptors in their skin and fascia compared to humans. Additionally, due to the larger proportion of a horse's anatomy in relation to that of a human, the tape must have an adequate level of stretch and adhesion to be effective. Regular tape intended for human use is not designed to withstand the rigors of a horse's lifestyle and will not provide the necessary durability or effectiveness. Equi-Tape® has undergone extensive field testing for over 15 years, ensuring its safety and efficacy for use on horses. It is important to note that Equi-Tape® is not recommended for human use.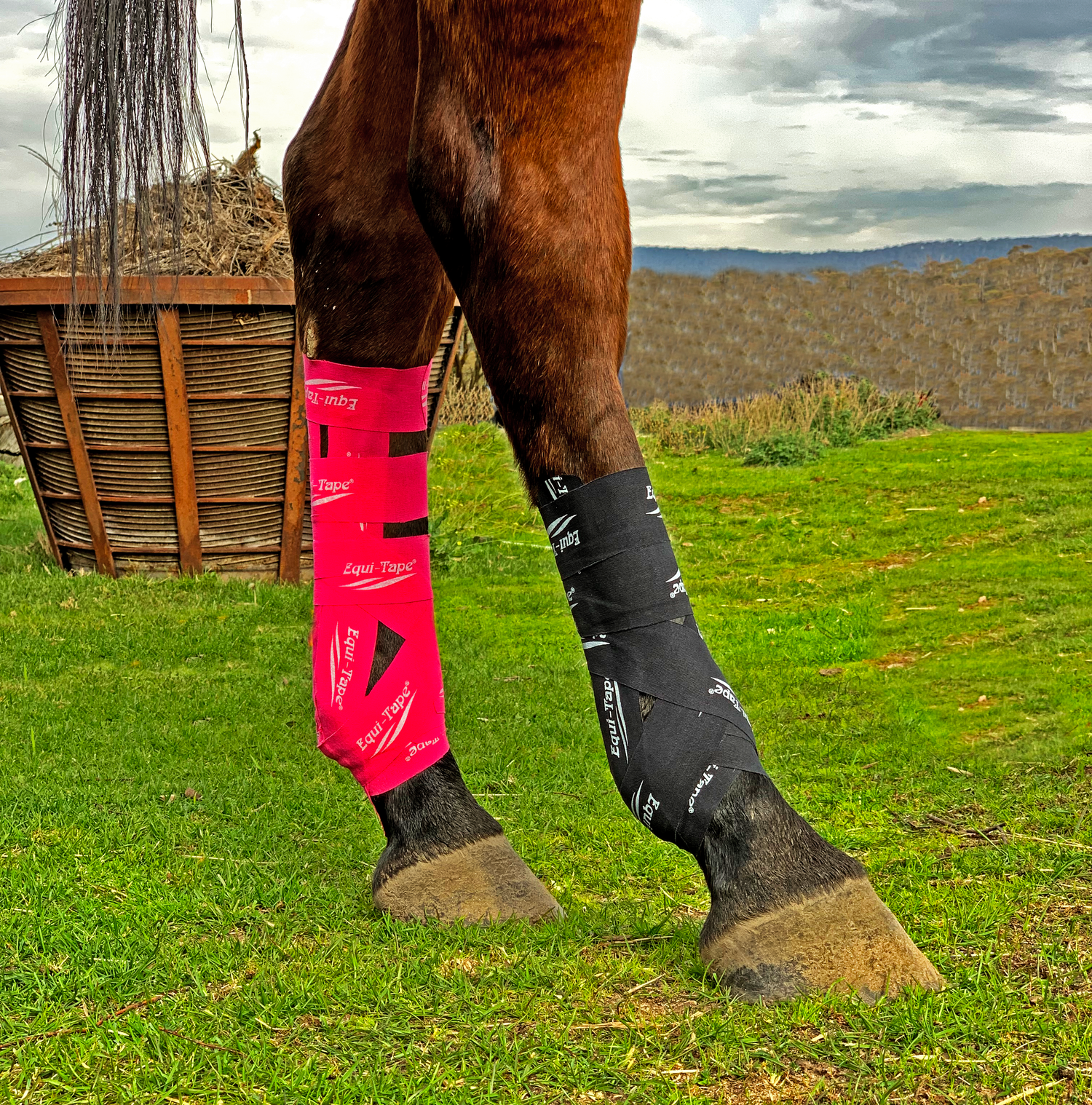 Equi-Tape® vs Other Kinesiology Tape Marketed for Use on Animals
When it comes to kinesiology tape, many brands claim that their products are suitable for use on animals. However, it's important to note that these brands simply add more adhesive to a tape that was originally designed for humans. While this may make the tape more appropriate for use on animal fur, it does not necessarily mean that it is designed to meet the unique physiological needs of an animal, let alone the complex and dynamic movement patterns of a horse. This is where Equi-Tape® sets itself apart. As the only brand in the world that has been scientifically researched and field tested for over 15 years specifically for use on horses, Equi-Tape® offers unparalleled support and effectiveness for equine athletes.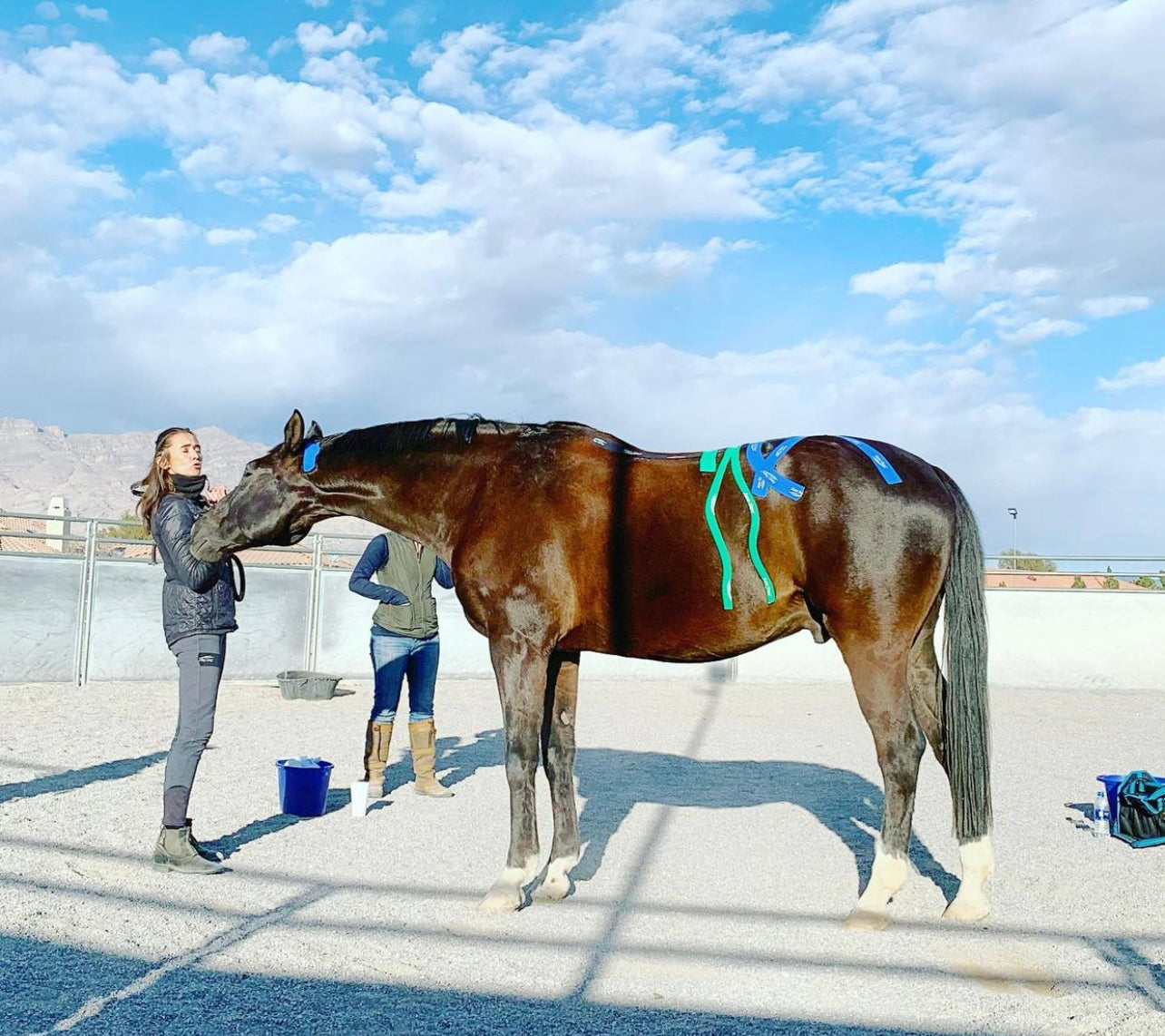 Therapeutic vs. Athletic Tapes
Numerous tapes currently available in the market are specifically designed for a particular function and lack versatility. For instance, athletic support tape is commonly utilized to restrict the range of motion by bracing a joint. However, it is crucial to exercise caution when considering brands that claim to be "sticky" but have not been proven to be effective for use on performance horses. Inadequate stretch in the tape may lead to the application interfering with a horse's natural range of motion. Additionally, tapes marketed for general therapeutic use may lack the essential stretch and adhesive capabilities required for use on horses in motion. Therefore, it is imperative to select tapes that are specifically designed for the purpose at hand and have been tested and approved for use on horses.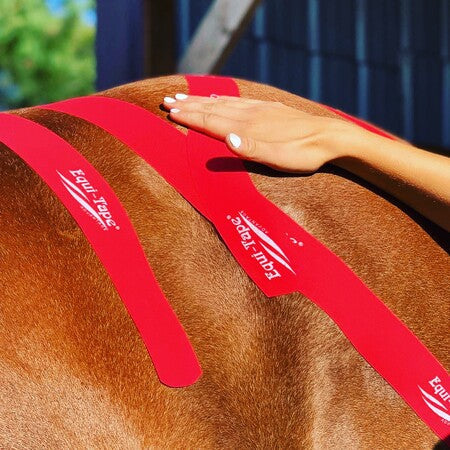 The Worlds Best Equine Kinesiology Tape
Equi-Tape® is a revolutionary product that has transformed the equine world. It is the first and only kinesiology tape designed specifically for horses. Developed by Dr. Gordon, a chiropractor who works with both humans and horses, Equi-Tape® was born out of a need to address the limitations of human-designed tapes when it comes to equine use. 
Equi-Tape® is a game-changer for equine athletes looking to improve their performance potential, as well as for horses in need of therapeutic or rehabilitative care. This elastic kinesiology tape is safe for use on horses and has been proven to be effective in enhancing their overall performance. 
The unique design of Equi-Tape® allows it to adhere to the horse's skin and coat without causing irritation or discomfort. This means that it can be used for extended periods of time without any adverse effects on the horse. Equi-Tape® is also water-resistant, making it ideal for use in all weather conditions. 
In conclusion, Equi-Tape® is a must-have for any horse owner or trainer who wants to take their equine's performance to the next level. It is a safe and effective product that has been designed with the unique needs of horses in mind. Try Equi-Tape® today and see the difference it can make in your horse's performance and well-being.