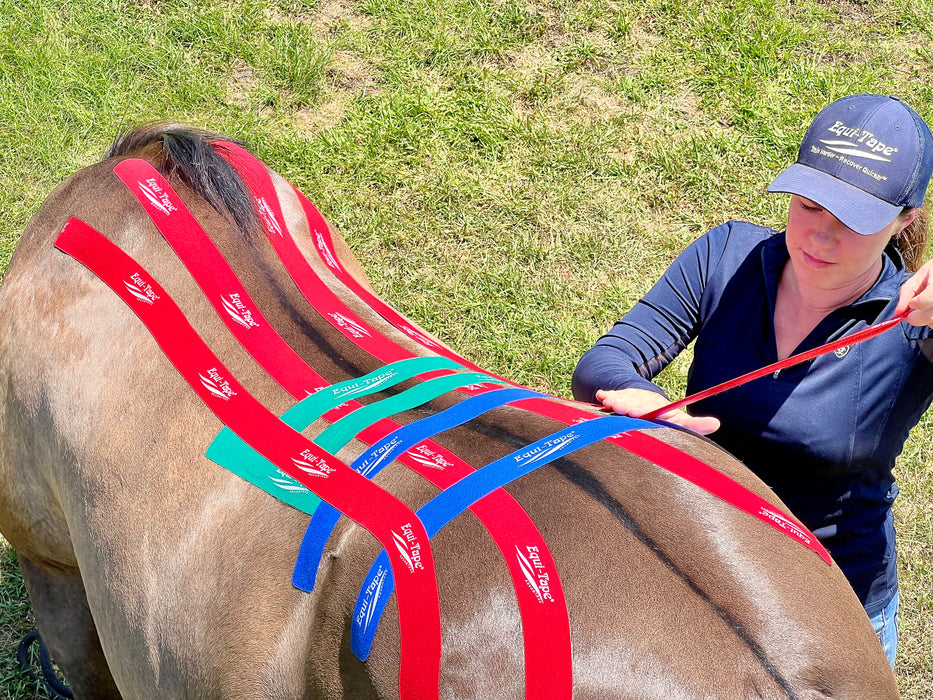 Module Monthly Subscription
Original price
$75.00
-
Original price
$75.00
Each module level is sold separately. If you are interested in purchasing all modules please add them separately to your cart before check out.
The Module Education Program is designed for equine health care practitioners and professional trainer/riders/grooms. It doesn't matter the condition of the horse, discipline or geographical location this program can help you achieve your end goal.   
Here's the program in a nutshell:
Bi-Weekly Coaching Calls With Rebecca Haddock Owner Of Equi-Tape® Added To The App to reference if you miss one.
Exclusive Community On Facebook
Review Of Current Case Studies
Access To The Entire Modular Library
Bonus #1: Step-By-Step Still That Help You With The Process While Out Of Service Area
Bonus #2: Step-By-Step Videos That Help You With The Process While Out Of Service Area
Bi-Monthly Coaching Calls
Twice a month the whole group will get together on a one hour zoom call. You will have the opportunity to submit your specific questions before the call to guarantee the mentor will answer it. The questions can be any horse you are working on, a specific taping application, your protocol or anything horse related. If there is time left after the submitted questions have been answered the mentor will open up the floor for any other questions.  
Access To Educational Videos 
You will have access to the entire Module library, your mentor will most likely be pointing you to one of those applications for your horse's protocol.
Exclusive Communities 
We have two groups, one on Facebook and one on the app that we all can come together, encourage, share our journey and hold each other accountable. 
Review Of Specific Cases
Upon being onboarded to the program we will assess what your horse's current needs are and help design a protocol to follow. During the coaching calls you will have the opportunity to share your progress and get further guidance if needed. Your mentor will also be asking for updates over a period of time either added to the group or submitted by email. 
Continuing education has never been easier and more accessible. Make sure and download the Equi-Tape® app to access your subscription. Available in both the App Store and Google Play!
Monthly subscription pricing is a 12 month subscription.
Application Advantages

Help decrease swelling and relieve pain. Relieves tight, sore muscles associated with training. Support ligaments, tendons, and joints to help prevent stifle injury in horses. Help Increase suppleness, flexibility and strength.Improve training potential and athletic performance by helping horses train more efficiently and recover quicker.

Extend effects of other treatment modalities such as chiropractic, physical therapy, acupuncture, and massage.