FREE Equi-Taping™ Basics Course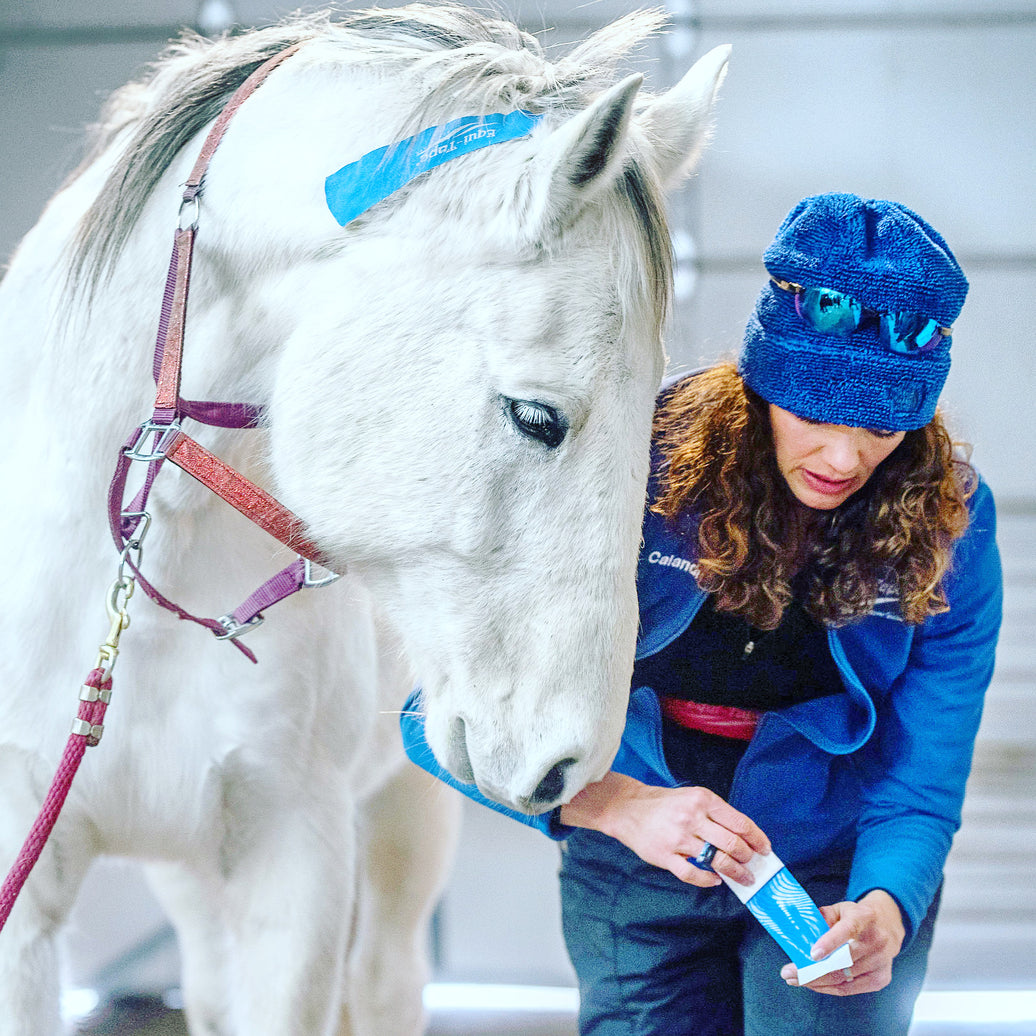 Learn The Basics For Free With Purchase Of The Intro Kit
Are you interested in learning how to tape your horse, or are you a practitioner who wants to dip their toes into a certification course?

Equi-Taping™ Basics is the ideal introductory course for you! Our kinesio taping courses cover everything from theory and principles to proper taping techniques and tape selection. Equi-Tape®, the pioneer of equine elastic
kinesiology taping, believes in sharing knowledge about this technique for free. Thus, we provide a comprehensive educational program with the purchase of an introductory kit. The kit contains two rolls of tape, kinesiology scissors, an Equi-Tape® microfiber towel, and a How-To-Tape-Guide. You can acquire the kit and enroll in the free course in multiple languages via our website.
This course offers detailed guidance on four taping techniques with clear instructions, examples of basic and advanced methods, 45 minutes of instruction with senior Equi-Taping® instructor Rebecca Haddock, demonstration videos, and information on proper handling and preparation. Additionally, you will gain an understanding of the benefits of Equi-Tape®, considered the top kinesiology tape for horses.
This course can be completed in approximately two hours and is always available through the Equi-Tape® App. You have the flexibility to start and stop the course at your convenience, and you can take advantage of downloadable
content to bring the course material to your horse. The course is designed to be easily understood and includes valuable information. Purchase the Intro Kit now to access the course for free.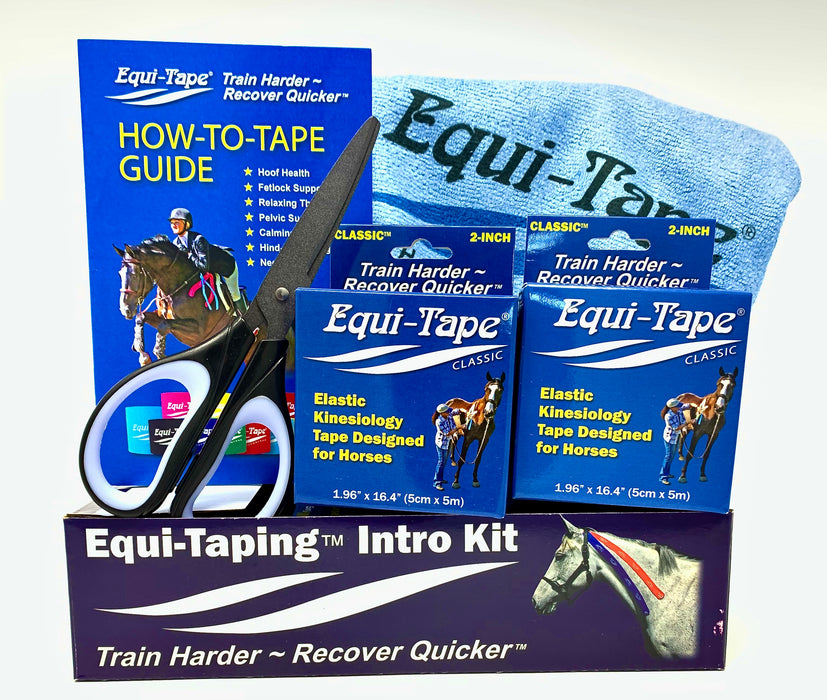 Equi-Taping™ Kit
Original price
$49.99
-
Original price
$49.99
The Intro Equi-Taping® Kit contains two rolls of Classic 2" tape (assorted tape colors, no choice available), teflon-coated kinesiology scissors, a handy How-to-Tape-Guide, and an area prep towel. This kit is a great way to introduce yourself to Equi-Taping® and contains everything you will need to start taping.
Included with the Intro Kit: the informative, easy-to-learn Equi-Taping® Basics Course for FREE!
Learn More
Interested in starting your own entrepreneurial journey but unsure what to expect? Then read up the interview with Rebecca Haddock, Owner of Equi-Tape, Inc Holding, located in Defuniak Springs, FL, USA. What's your business, and who are your customers? My business -...

Read now

In the northern hemisphere we are enjoying the spring, well mostly. We've all heard the sayings during this time of year, "fresh horse", "spooky horse", "feeling their oats", or my personal favorite… "In horse riding the number one rule is...

Read now

The hock functions to carry weight, push off the earth, and allow your horse to run, jump, turn, and play. The hock joints are such an important joint to all equine athletes, regardless of discipline. The horse's hock is made...

Read now