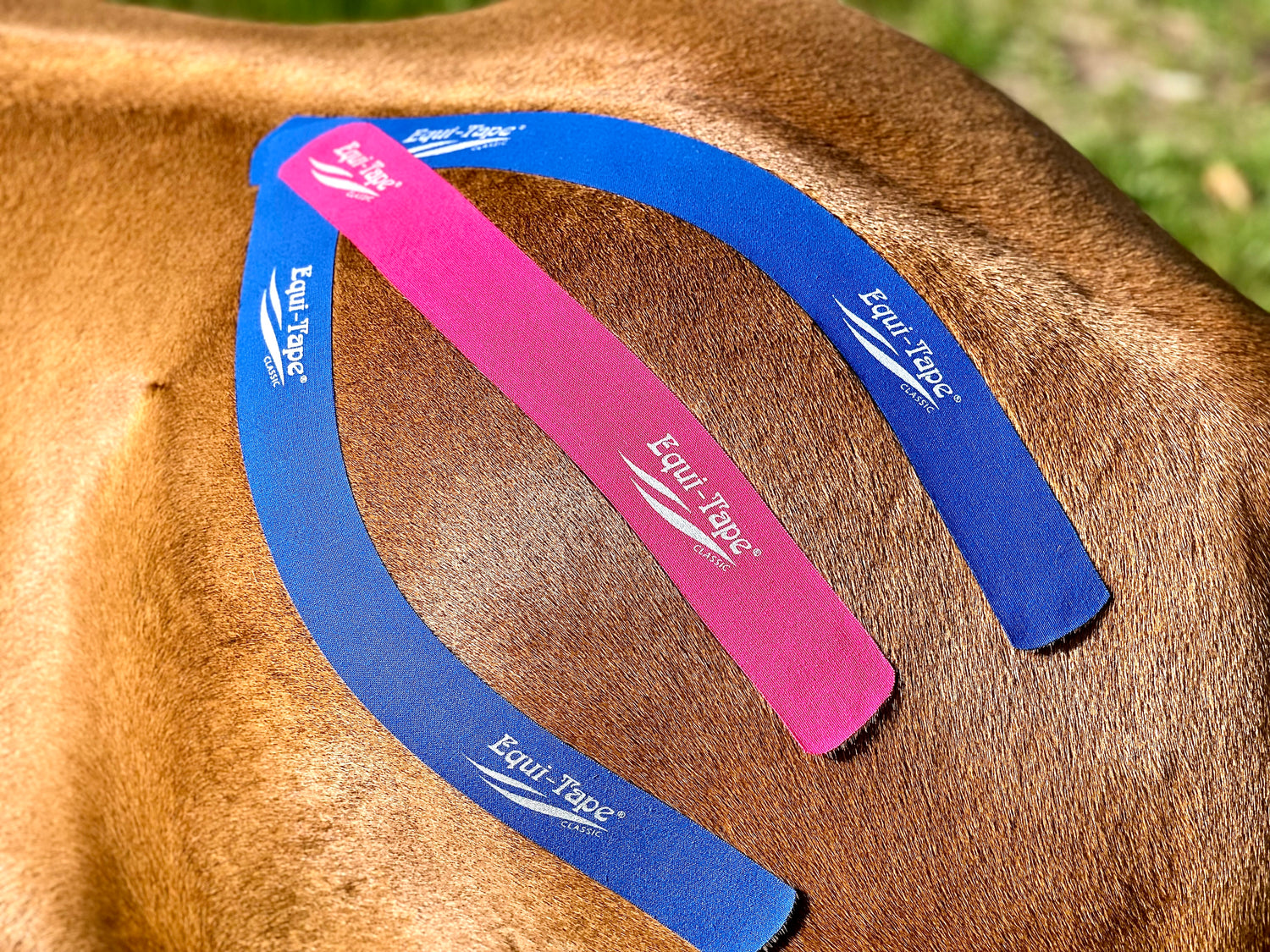 FREE Equi-Taping™ Basics Course
Learn a skill designed to improve the quality of life for every horse in a non-invasive way that is cost-effective and safe. The Equi-Tape® Basics Course is an introductory course that will teach you proper technique with step-by-step instructions on how to achieve successful equine kinesiology tape applications. Learn four practical applications with the demonstration videos and important information on proper handling, surface preparation, and best practices. 
Get Started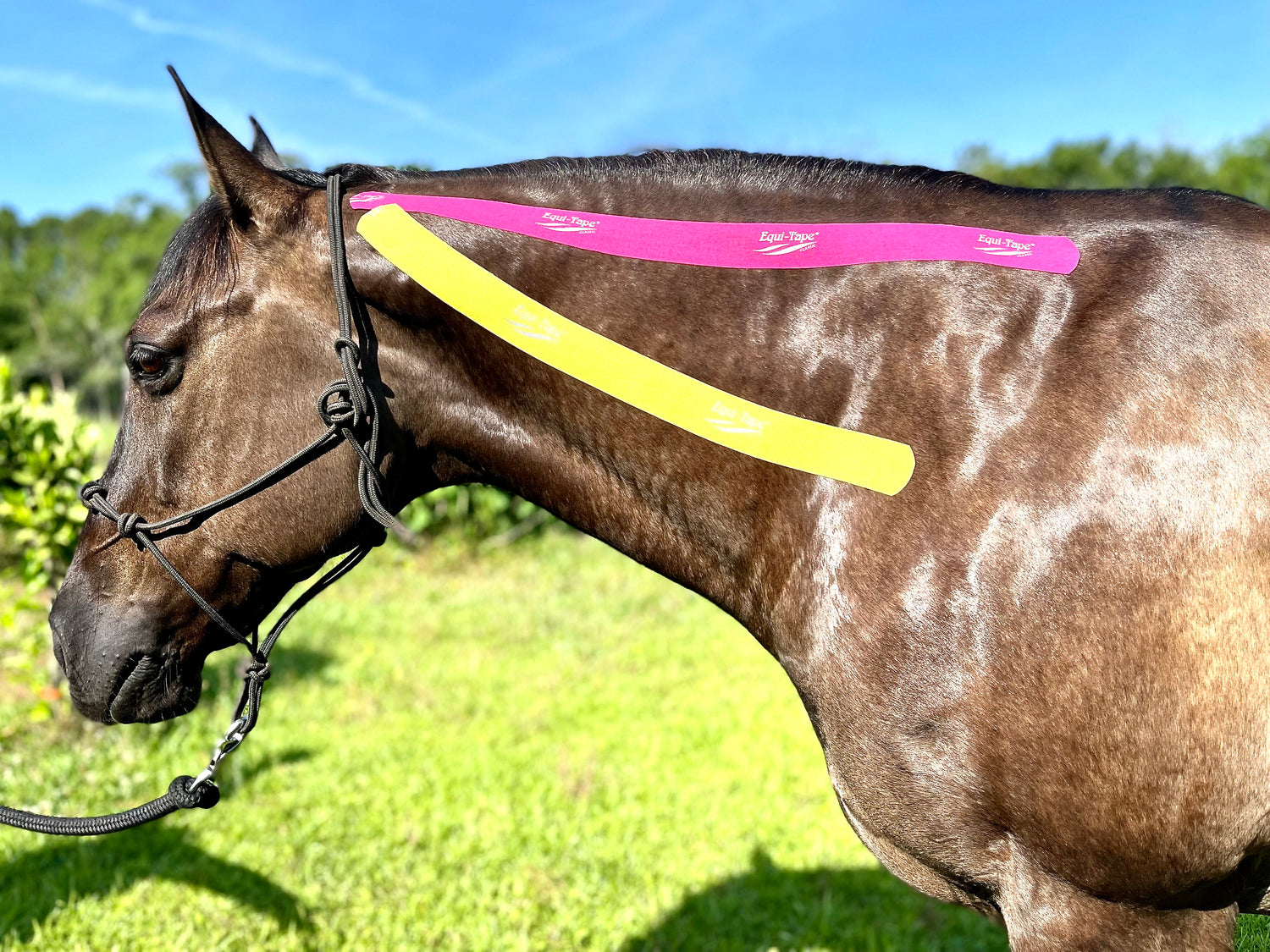 Equi-Taping™ Beyond The Basics
Completed the FREE Equi-Taping™ Basics course and ready to learn more? Then this intermediate level equine kinesiology taping course is for you! Gain more knowledge and learn seven new taping applications that can be used in training and conditioning care and rehabilitation scenarios. Owner and President of Equi-Tape Inc Holding, Rebecca Haddock, guides you through the design and the benefits of each application and shares important information from her experience as an advanced practitioner. This course is designed to build your skill level and to help you be more successful with the modality.
Expand Your Knowledge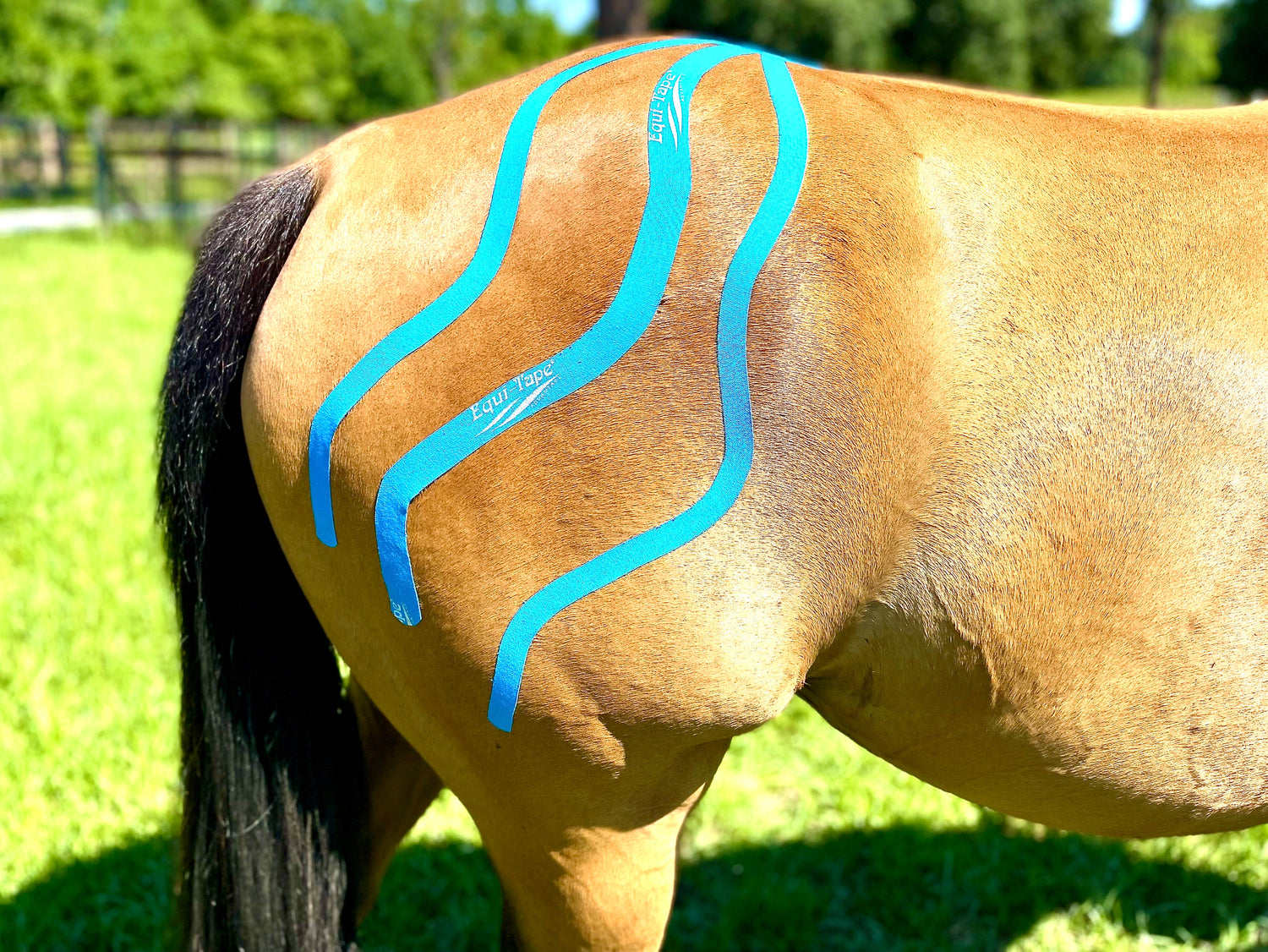 Fundamentals of Equi-Taping™ Course
Equi-Tape® is thrilled to offer the trademarked Equi-Taping™ Methodology in an online course. Equi-Tape Inc. achieved the first accredited education in the world and created the modality now known as equine kinesiology taping. Originally only available to select equine healthcare professionals, this comprehensive course is now available to equestrians and equine healthcare practitioners around the world!
The Fundamentals of Equi-Taping™ course will give you the best foundation to learn the modality and achieve successful applications for any training, care, or rehabilitation scenario.This course has been evaluated by NCBTMB, RACE and IAAMB and is accredited for 16 CEU's. Equine healthcare professionals are eligible for the CEU's and an official certification upon successful completion of the course, exam, and case studies.
Take This Course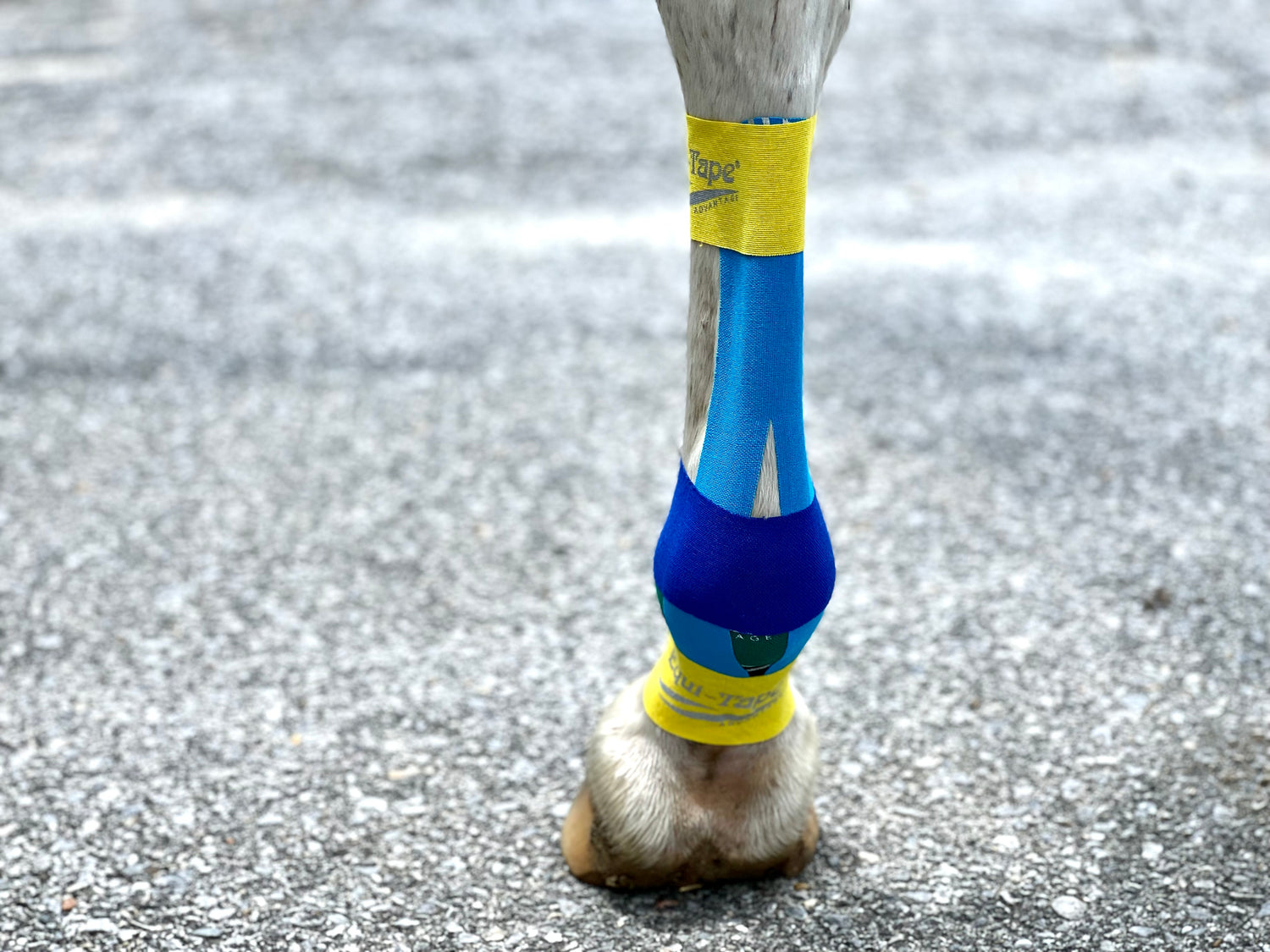 Educational Modules
Expand your Equi-Taping™ knowledge with the online educational modules designed for all levels of equestrians and equine healthcare professionals. Modules are designed to address a specific area of the horse and to achieve a variety of goals in both training and rehabilitation scenarios.
Each module provides progressive teachings of equine elastic kinesiology tape applications to achieve either performance or rehabilitation goals. These modules allow you to focus on what you want to learn and are the most advanced equine kinesiology taping education available in the world.
Try It Yourself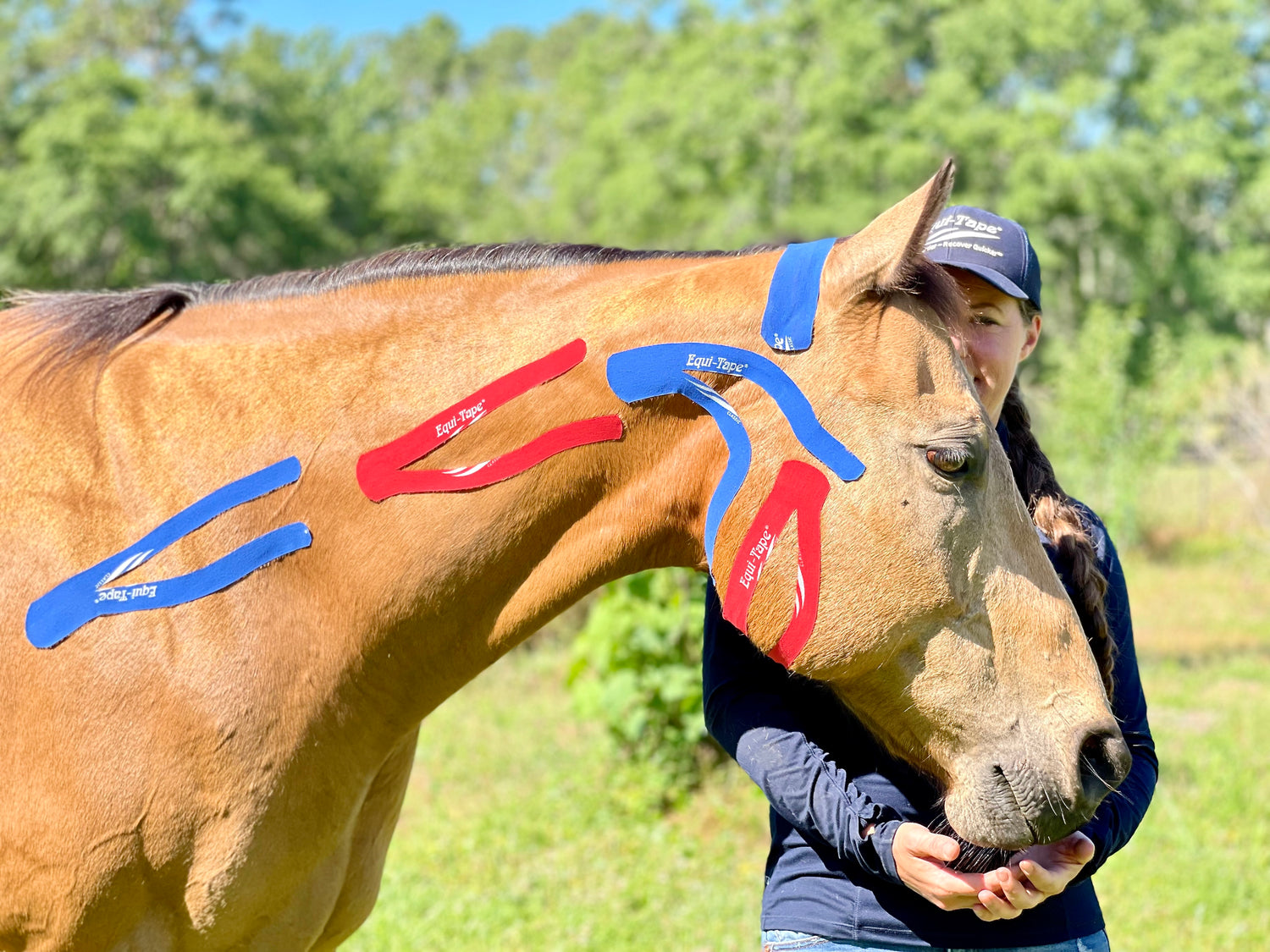 Practical Solution Series
The Practical Solutions Series is a annual and monthly subscription demonstrating everyday uses for Equi-Tape®. Each month Equi-Tape® produces a new easy yet effective application addressing ways all equestrians can help their horses in everyday life. 
Sign Me Up