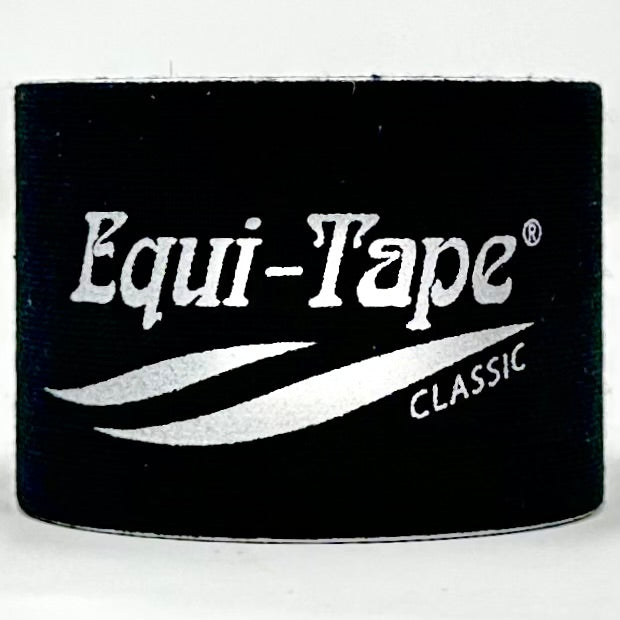 Classic 2" Tape
Original price
$13.99
-
Original price
$13.99
New! Tired of running out of tape because you forgot to order?

You now have a convenient and affordable way to subscribe and get tape sent automatically to you every 30 or 60 days. Sign up today and save 5%!
Equi-Tape® Classic can be used to give support and stability to joints and muscles while allowing for a full range of motion, which makes it a great addition to your training program. Designed for use on the equine athlete or the backyard family horse, Equi-Tape® is easy to apply and backed by our industry-leading education, quality control, and customer service. Equi-Tape® is the original, the finest, and the most respected equine kinesiology tape on the market helping your horse stay sound, train harder and recover quicker! Equi-Tape® Classic is appropriate for both non-working and performance horses.
Equi-Tape® is successfully used by equine health care professionals to aid in the rehabilitation of horses for all types of injuries. Equi-Tape® is both consumer-friendly and affordable.
Product name: Equi-Tape® Classic Kinesiology Tape for Horses 2"

Material: Cotton/Spandex® proprietary fabric mix
Adhesive: Extra strength adhesive, proprietary, latex-free, medical-grade
Glue Pattern: Vein-shape (wave pattern) for better breathability
Stretch ability: 140%-160%
Size: 5m x 5cm (1.96" x 16.4')
Print Technique: Silk screen – silver ink
Benefits and Uses

Help decrease swelling and relieve pain. Relieves tight, sore muscles associated with training. Support ligaments, tendons, and joints to help prevent injuries. Help Increase suppleness, flexibility and strength. Improve training potential and athletic performance by helping horses train more efficiently and recover quicker.

Extend effects of other treatment modalities such as chiropractic, physical therapy, acupuncture, and massage.


- Easy to apply

- All weather durability

- Support full range of motion

- For ligaments, tendons, joints, and muscles

- Excellent for swelling and edema

- Non-Invasive and effective

Additional Benefits

- Affordable and easy to apply

- Breathable

- All weather durability

- Non-Invasive and safe

- Allows full range of motion

- Supports joints, ligaments, tendons

- Reduces swelling and inflammation

- Increases circulation

- Reduces pain

- Improve performance potential

- Assists or relaxes muscles
Disclaimer

Equi-Tape® instructions are not a substitute for professional veterinary advice or the service of a qualified Equi-Taping™ practitioner. Contact us to find a practitioner in your area.